3 reasons why Just Eat may have just peaked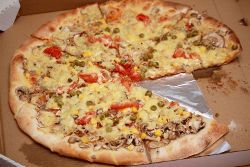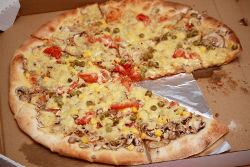 John Maynard Keynes famously said that "the market can remain irrational longer than you can stay solvent".
It's this risk — more than anything else — that makes shorting overvalued growth stocks such a hazardous occupation.
For this reason, I prefer to find additional reasons to enter into such short transactions, over and above excessive valuations.
My favourite measure is founder or director sales: this worked a treat with Ocado Group, and is also looking very promising with AO World, one of whose founder backers sold out late last year, and whose chairman Richard Rose sold 88% of his holding last week, as soon as the post-IPO lock-up allowed him to.
AO World and Ocado also suffer from another problem — they don't really make any money. That's not an issue for Just Eat (LON:JE), which is making plenty of cash — a fact that may explain why the placing of a 7.7% stake by four of the firm's pre-flotation shareholders in December didn't have a lasting impact on Just Eat's share price.
However, despite this, I feel that Just Eat may be nearing peak valuation — or at least approaching a correction of some kind.
Yesterday's blockbuster full-year results appeared to confirm my view: reading them before the market opened, I expected big gains when trading started, akin to those seen with ASOS last week (another overvalued stock with falling profit margins).
However, despite genuinely impressive results, Just Eat stock barely flickered higher yesterday, and has opened down by 5% today: have we just seen the top?
I think we may have done, for three reasons:
1. Consolidation and competition in the industry are becoming a real concern and could herald pressure on margins: Just Eat finance director Mike Wroe said yesterday that some of the recent merger and acquisition activity in the sector had been "pricier than we were willing to get involved with, so in that sense it has got more competitive".
There's also increasing competition pressure from peers such as Hungry House, and big brand takeaways, such as Domino, which runs a superb online service.
2. Yesterday, Just Eat announced a big beat on 2014 earnings, which were 4.2p per share, versus consensus forecasts for 3.1p per share. Orders rose by 52% last year, and sales were up 62%.Just Eat also issued a bullish forecast for 25% revenue growth in 2015, slightly ahead of consensus forecasts.
Yet the shares didn't budge, and are down around 5% today. To me, this is a classic sign of a growth stock with a toppy valuation: investors are jaded and are no longer getting the 'hit' they need, despite strong results.
Just Eat shares now trade on 82 times 2014 earnings, and 63 times 2015 forecast earnings. To justify this high-octane valuation, post-tax earnings are expected to double in 2015, based on a 25% increase in revenue. That might be achievable if spending on acquisitions stops, but then where will the outsize growth rates come from?
3. Just Eat's 12% operating margin appears to have been partly supported by an increase in commission charge for UK restaurants from 11% to 12%, which came into effect on January 1 2014. 
The firm says this accounted for the majority of the 10% increase in UK average revenue per order (ARPO) seen in 2014. To put this in context, ARPO rose by just 2.4% in 2013, when driven only by takeaway price inflation.
I'd suggest that without the increased commission charge, ARPO growth might have been lower in 2014 than 2013, given the widespread food price deflation being seen in the UK. To compound this, wage growth is also low, at the bottom end of the labour market, where most Just Eat customers presuambly operate.
I'm guessing that to compensate for this, Just Eat demanded a bigger slice of the cake (kebab?).
I'm not sure how sustainable this is: 12% seems a pretty hefty commission in a sector that's quite price sensitive and must surely have fairly low margins (who's seen a set of accounts for a takeaway/restaurant?).
Short Just Eat?
I'm not sure that Just Eat is a short just yet, although I am thinking about it. What I'm certain of, however, is that I wouldn't want to be long of the stock at today's price of 347p.
Update 24/03/2015: According to three RNS announcements today, three major shareholders have reduced their stake in Just Eat by a total of 4.8% since the firm's results were published last week. The share price rose following the news, perhaps because a big overhang had been cleared? It seems bearish to me, however, that a number of major backers are choosing now to lock in some of their gains.
Disclosure: This article is provided for information only and is not intended as investment advice. The author has short positions in Ocado Group and AO World. Do your own research or seek qualified professional advice before making any trading decisions.