A Golden Takeover Opportunity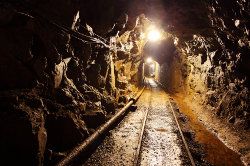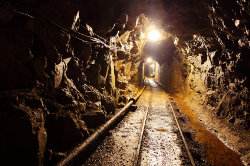 Recently, I laid out my case for investing in Aquarius Platinum (LSE: AQP), the fourth-largest platinum producer listed on the LSE.
At the end of that article, I promised I would let you know about a gold mining share which I've recently been impressed by.
The company concerned is Goldplat (LSE: GDP), a small Africa-focused gold producer and mine development company.
There are two main strands to Goldplat's business, mine development and gold recovery — extracting gold from the tailings, or waste, of other mines. It was Goldplat's recovery business that first caught my eye, as it is an established leader in the field and provides this service to most of the big names in African gold mining, including Anglogold Ashanti, Goldfields and Lonmin. The company recovered 18,190 oz of gold in the 2010/11 financial year.
Goldplat's recovery business is reasonably consistent and predictable and has none of the uncertainty and risk of mining exploration and development. An added attraction is that it has two facilities, one in South Africa, and one in Ghana, and is in the process of setting up a third, in Burkina Faso. This diversity reduces the political and operational risks of operating in just one African country.
Goldplat's recovery business has helped it deliver growing profits every year since its AIM flotation in 2006 — so it's not to be dismissed and is a great 'baseline' operation.
So far, so good — but not very exciting, I hear you say. After all, I did promise takeover potential, not just a steady profitable business.
Mine's golden
Goldplat's other line of business is gold mining.
It has three mines in total, one producing, and two under development:
Kilimapesa Gold, Kenya — production started January 2012 with first-year target of 10,000 oz per year and a JORC-compliant resource estimate of 649,804 oz of gold at a cut-off grade of 1 g/t gold.
Anumso Gold Project, Ghana — a development project aimed at converting historic non-JORC compliant resources of 262,000 oz into a JORC-compliant resource.
Nyieme Gold Project, Burkina Faso — currently in planning following a drilling programme in 2011. Current resource of 92,598 oz at a cut-off grade of 1.0 g/t gold.
Already, I believe that the value of Goldplat's resources exceeds its current £26m market valuation by some margin. I'm no mining expert and don't intend to try and perform my own in-depth valuation, but the financials are very strong and the company has been operating in profit for the last five years.
In its last interim results (six months to 31/12/2012), Goldplat reported:
Net cash of £4.6m, up by £1.5m during the half year
Operating profit up by 40% to £2m
Post-tax profit up by 69% to £1.93m
Since these results were published, the Kilimapesa Gold mine has started producing and selling gold, and I will be very interested to see what impact this will have on the company's next set of figures — its financial year ended at the end of June and full-year results should be published very soon. I will publish an update here when they become available.
The Final Ingredient
Of course, small miners with great promise are not exactly a rare breed, but I believe Goldplat is superior for two main reasons:
All of the above. It's already a profitable, stable business with meaningful assets.
Management, specifically its new CEO.
The final ingredient in the Goldplat mixture was the appointment of a new CEO, Mr Russell John Lamming, on the 13th August 2012.
The company's previous CEO, Demetri Manolis has clearly done a good job but most investors in companies of this type have a profitable exit as their ultimate goal.
Mr. Lamming appears to specialise in taking small miners through to profitable sales. Here are a few extracts from his CV:
During his 15 year career he has worked with a number of AIM listed resource companies including African Platinum Plc, which was sold to Impala Platinum and Chromex Mining Plc, where as CEO he was instrumental in bringing the Stellite Chrome Mine into production in South Africa and selling the company to Synergy Africa Ltd.
Russell Lamming is also very familiar with the ways of the city and the demands of institutional investors; he formerly worked as a precious metals analyst for Deutsche Bank and is a qualified geologist.
Goldplat's share price leapt on news of Lamming's appointment, before subsiding slightly and providing a good buying opportunity.
There still remains a considerable level of risk but I think that it is more than balanced out by the many aspects of Goldplat's business that are in its favour:
Profitable, mature, gold recovery business
Geographic diversity
Net cash
Experienced leadership
I'd be interested to know what you think about Goldplat, so feel free to leave a comment below.
Disclaimer: This article is provided for information only and is not intended as investment advice. Do your own research or seek qualified professional advice before making any purchase decisions.