Activist shareholder takes punt at Tethys Petroleum Ltd: should shareholders back changes?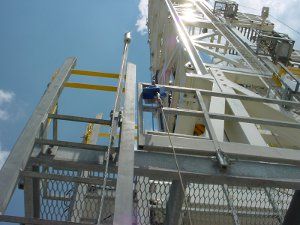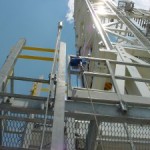 Update 05/11/2014: I see that Dr David Robson has fallen on his sword and persuaded the other passengers on the NED gravytrain to follow suit.
I remain positive on the Pope changes, as I believe Tethys has considerable potential that is being wasted — at least in terms of shareholder returns — by Dr Robson and his cohort.
See below for an explanation of why I'm backing Pope, plus my latest Motley Fool article on Tethys.
—
It doesn't seem long ago that Tethys Petroleum Ltd (LON:TPL) appeared to be on the cusp of transformative successes. Gas and oil production in Kazakhstan looked set to rise and become a cash cow, helping to fund the company's transformative exploration assets in Tajikistan.
The barnstorming potential of the Tajik assets appeared to be confirmed when Tethys secured a 66%, $63m farm-out deal with no less than Total SA and China National Petroleum Corporation (CNPC).
Not come to pass
As shareholders will be painfully aware, the company has failed to deliver on the promise of 2012 and 2013. Tethys shares have fallen by 61% over the last 12 months, and the company has agreed to sell a majority interest (50% plus one share) of its Kazakh assets for $75m, a deal which I think could cost shareholders dearly in the long term.
As I explained in a new article for the Motley Fool this morning, the risks of further dilution and financial frustration look high, especially as Tethys founder Dr David Robson appears to be more motivated by his seven-figure salary than his minimal shareholding in the firm.
I fear that Tethys could become yet another cash-strapped small cap resources stock that limps along with heavily dilutive funding from China, until shareholders are left owning almost nothing — except an expensive board of directors, who are effectively employed by their Chinese backers to manage local operations and political relationships…
On this basis, if I were a Tethys shareholder, I'd back Pope Asset Management's call for change: the company and its assets need careful management to maximise cash generation, and give Tethys shareholders a meaningful chance of benefiting from the truly monster potential of the company's Tajik assets.
Given founder Dr. Robson's recent form, I'm not sure Tethys can provide this under his leadership.
Disclosure: This article is provided for information only and is not intended as investment advice. The author has no financial interest in Tethys Petroleum Ltd. Do your own research or seek qualified professional advice before making any trading decisions.