Afren Shareholders Reject Directors' Remuneration Report Following FHN Share Sale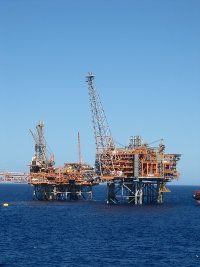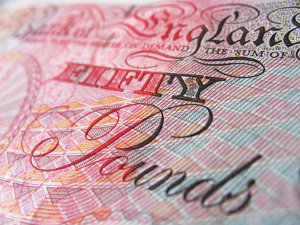 Update 5/7/13: In what seems to be a gesture of contrition, Afren's directors and other PDMRs have undertaken to use the proceeds from their FHN share sales (see below) to buy Afren shares, which they will hold for at least two years.
Although this is a reasonable gesture, it isn't a huge risk — at today's share price of around 135p, Afren's directors would have to be pretty pessimistic about their company not to believe that the shares will be worth more in two years' time.
—
I'm generally a big fan of Africa and Kurdistan E&P company Afren (AFR.L), but the firm's shareholders delivered a deserved slap on the wrist to the company's directors today, when they voted overwhelmingly to reject last year's directors' remuneration report.
Just 20% of votes were in favour of the report, despite the Chairman Egbert Imomoh's somewhat glib effort to prepare the ground in his AGM statement this morning, when he sung the firm's praises and reminder shareholders how important money was to its staff (and directors):

Our remuneration philosophy reflects the need to retain the most able people in a highly competitive talent market and we will provide appropriate rewards for exceptional achievement leading to the long-term increase in Company value.
What's up?
The underlying cause of the revolt is Afren's recent acquisition of an additional 10.4% of a company callled First Hydrocarbon Nigeria (FHN).
Afren already owned 44.4% of the the firm, which it acquired three years ago as a means of investing in projects in Nigeria that required indigenous ownership.
What shareholders didn't realise until last month was that Afren's chairman, chief executive, chief financial officer and chief operating officer all held shares in FHN. Afren's purchase of the additional shares has netted this foursome an estimated profit of $23m, according to this article in the FT.

According to the FT, the directors purchased their original 15% stake at $0.13 per share, at a total cost of $1.3m. The transaction completed on 29th May, at a price of $2.47 per share — a healthy 1,800% return on the original purchase price, that looks pretty impressive against the total return of 556% the firm says that Afren shareholders have received since the company's flotation.
Although this kind of shenanigan is more common in the murky depths of AIM, Afren is a member of the FTSE 250 and has a number of reputable institutional shareholders, many of whom are not impressed, least of all because the directors' interests were only disclosed last month, not at the time of Afren's purchase of its original FHN stake in 2010.
This isn't the first time that shareholder have voted against Afren's remuneration report, but it's worth noting that all the affected directors were re-elected at the AGM today — because in reality, no one wants to rock such a successful boat. As long as Afren's keeps on delivering the good, and doesn't actually break any rules, then it's directors jobs — and pay packets — are likely to be safe.
Disclaimer: This article is provided for information only and is not intended as investment advice. The author may own shares in the companies mentioned in the article. Do your own research or seek qualified professional advice before making any purchase decisions.