Afren Plc Ogo-1 Oil Discovery Could Prompt Re-Rating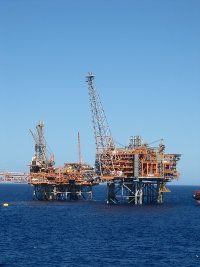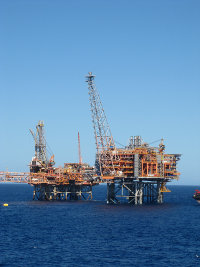 Afren (AFR.L) has been in the press recently for the wrong reasons, but last week's Ogo-1 oil discovery put some support under the firm's share price for the right reasons.
The high impact Ogo-1 well is the first well that the company has drilled in the OPL 310 licence offshore Nigeria. The well was originally targeting 78 mmboe of gross P50 resources, but Afren says that "based on evidence to date, targeted resources are likely to be significantly in excess of previous estimates".
The Ogo-1 well has been drilled to a total measured depth of 10,518 ft (10,402 ft true vertical depth subsea), and has encountered a gross hydrocarbon section of 524 ft, with 216 ft of net stacked pay. The well tested a four-way dip-closed structure in the Turonian, Cenomanian and Albian sandstone reservoirs, which Afren says confirms the extension of the same Cretaceous sandstones that have provided big oil discoveries elsewhere in the West African Transform Margin — notably the Tullow Oil Jubilee field, which has 360 mmboe of P50 reserves and production capacity of up to 120,000 bopd.
Afren says that wireline log analysis is still ongoing in Ogo-1, after which the well will be deepened to target further high potential zones and a side track well will be drilled, targeting a further 124 mmboe of gross P50 prospective resources.
If OPL 310 lives up to its early promise, this discovery could deliver a significant upgrade to Afren's 2P reserves and future production profile, and help prompt the re-rating to 200p+ that I believe Afren's shares deserve, even in the current out-of-favour market.
Disclaimer: This article is provided for information only and is not intended as investment advice. The author may own shares in the companies mentioned in the article. Do your own research or seek qualified professional advice before making any purchase decisions.