African Minerals Limited: Chinese partner takes control of debts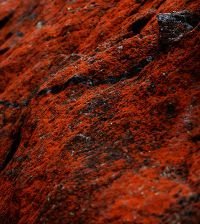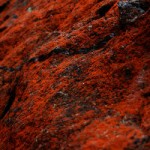 Final update 26/03/2015: Shares in African Minerals will be delisted at 0p on 31 March following the appointment of administrators today. Sadly for shareholders, my original prediction of wipeout was correct.
Updated 06/03/2015: African Mineral has gone into administration and the firm's AIM NOMAD has resigned. AML accepts it has lost control of its main assets, and the shares will be delisted if another NOMAD cannot be found in a month. Game over, I fear.
[Updated 03/03/2015 — see end of article]
In November, when shares in African Minerals Limited (LON:AMI) were suspended, I warned that the firm's debts meant there was only one likely outcome for shareholders: a complete loss.
So far, that prediction is looking accurate. After admitting that it was in default on its debts on 10 February and warning that even a successful refinancing would be likely to leave little or no value for shareholders, on Friday (27 Feb), the firm issued another update revealing how things could go from here — and raising some new questions about what on earth is going on in Sierra Leone.
Chinese move in for the kill?
AML's money problems have been exacerbated by the fact that its Chinese backer, Shandong Steel Hong Kong Resources Ltd, a subsidiary of Shandong Iron and Steel Group (SISG), has refused to release some of the funds it had previously offered. It's not clear what the full story behind this is — I suspect blame is, at least, equally divided, if not weighted towards AML — but that's now irrelevant, at least for AML shareholders.
On Friday, AML announced that the lenders of its pre-export facility, a $250m finance facility,had transferred their interests in the facility to a new lender, Shandong Steel Hong Kong Zengli Limited, which is another subsidiary of SISG.
I'm sure you can see how this is going: SISG now owns around one-third of AML's debt, in addition to owning a 25% stake in the project.
Here's what I believe will happen next: AML's pre-export facility, on which it has been in default since November, is secured using AML's shares in two key subsidiaries, Tonkolili Iron Ore Ltd and African Railway & Port Services Ltd. As their names suggest, these are the two key operating companies which actually own the mine assets in Sierra Leone. 
What I believe will happen now is that some of AML's shares in Tonkolili Iron Ore Ltd and African Railway & Port Services Ltd, used as security for the pre-export facility, will be seized by the new lender, SISG subsidiary Shandong Steel Hong Kong Zengli Limited, in order to address the current arrears.
Given that AML still has a problematic $400m bond on which it is also in arrears, you might expect this latest development to speed up the firm's move towards administration and winding up.
However…
Can't go into administration
Friday's announcement also included a second piece of news: AML has been issued with an interim injunction prevenuting it from "unilaterally taking any steps that will lead to the dissolution, liquidation, winding up or placing into administration of any of the defendant companies."
The injunction is valid until 2 March 2015 (today, as I write) and appears to relate to "shareholders agreements" between various AML subsidiaries and SSHK, the SISG subsidiary that is a 25% shareholder in the project.
We don't know the story behind this, but a hearing is scheduled for today for "the hearing and determination of the application".
I'll update this article as and when more information becomes available.
Update 03/03/2015: As I predicted above, the new lender of the pre-export facility, which is a subsidiary of AML backer SISG, has made moves to take control of Tonkolili Iron Ore Ltd and African Railway & Port Services Ltd, shares in which were used as security for the loan.
According to today's update, SISG is trying to take 100% control in one fell swoop, through its two subsidiaries:
The Lender has taken control of the Holding Companies by appointing new directors who have a voting majority, and has taken steps to take control of AML's 75% shareholding in the operating companies by appointing replacement directors to those companies. The Lender's sister company, Shandong Steel Hong Kong Resources Limited (both ultimately owned by Shandong Iron and Steel Group), owns the 25% in the operating companies not held by AML.
AML says it is seeking legal advice on the effectiveness of these action, but as far as I can see, SISG has AML over a barrel.
We're still waiting to learn more about the injuction preventing AML from going into administration.
Disclosure: This article is provided for information only and is not intended as investment advice. The author has a short position in African Minerals Limited. Do your own research or seek qualified professional advice before making any trading decisions.