African Minerals Limited shareholders: destination wipeout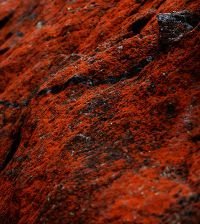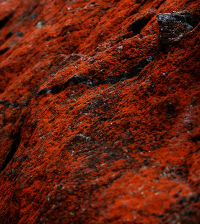 Update 2 Mar 2015: I've published a new article on the latest developments at African Minerals here.
Update 10 Feb 2015: African Minerals issued an RNS today warning shareholders that it was on the verge of defaulting on $17m of bond coupon payments (due 10 Feb).
The firm also said that whether or not it manages to reach a refinancing deal, "it is highly likely that the outcome would leave little or no value for AML's shareholders". As I warned in my original article below, this is one of the hazards of investing in underfunded, highly-indebted firms.
—
Original article (published 21 Nov 2014):
Back in October, I took at look at the latest (perhaps last) interim results from African Minerals Limited (LON:AMI) in an article for the Motley Fool.
My conclusion was that despite an apparently impressive 58% rise in production, the operating loss and balance sheet told the true story, and shareholders were very likely to face excessive dilution or simple wipeout.
So convinced was I, that I opened a small short position on the stock, once sufficient time had passed after the article's publication to meet the Motley Fool's disclosure rules.
Yesterday morning African Minerals' stock was suspended pending an announcement, and once the markets had shut and attention had shifted to the commute home, the firm released its latest financing update (here), at 5.36pm.
There's no more money
Unsurprisingly, African Minerals' Chinese backer, Shangdong Iron and Steel Group (SISG) has decided not to release the final $102m of funding it had promised. And indeed, why would it? With the iron ore price down to $70 and showing signs of heading further south, SISG can either wait until the outlook improves, or demand a more generous share of Tonkolili in return for keeping it afloat.
As for debt, I explained in my Fool article that African has too much debt already, and it appears as if the firm's bankers, Standard Chartered, agree. Last night's announcement confirms that the bank has failed in its mission to structure a new debt facility for African Minerals.
What next?
To sum up: African Minerals can't get the remaining $102m that came as part of a 25% farm-out deal of its Tonkolili mine. The firm can't borrow any more money, either.
There's only one way left to raise more funds: wipe out shareholders. This could take place in one of three ways, I suppose:
Disposing of a further share of the Tonkolili mine at a bargain basement price, probably to SISG. I suspect this is the most likely outcome. This would dilute shareholders' stake in the mine, devaluing their shares still further.
Carry out an equity raise at a brutal discount to the already low share price — again, existing shareholders would see the value of their shares decimated. However, this would probably be hard to pull off, even at a crazily large discount.
Let African Minerals Limited go bankrupt, sending the shares to 0p, before flogging the underlying operating companies at a bargain price to a private buyer. This is simply a more ruthless and perhaps more likely version of (1), above. It would not be a great surprise to me if AML boss Frank Timis ends up owning Tonkolili — another of his firms, Timis Corp, recently purchased the London Mining's nearby Marampa Mine out of administration, with the intention of enjoying cost efficiencies by sharing existing AML infrastructure… Mr Timis is also known to enjoy good relations with the Sierra Leone government.
The shares remain suspended, so for long and short holders alike, the die is cast: now we wait.
Disclosure: This article is provided for information only and is not intended as investment advice. The author has a short position in African Minerals Limited. Do your own research or seek qualified professional advice before making any trading decisions.