Altona Energy Plc Stumbles On Chinese Coal Mine Acquisition: Is Plan B Better?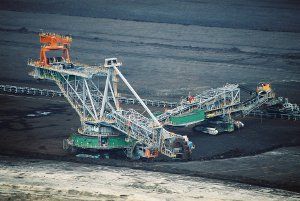 With impeccable timing, I recently suggested that Altona Energy (ANR.L) was a strong, if speculative, buy.
Since then, the company's share price has plunged 48%, thanks mostly to its failure to secure mining licences for the two coal mines in China.
These were supposed to provide the micro cap firm with some positive cash flow to fund its share of the costs of preparing a Bankable Feasibility Study for its large, ambitious and China-backed Arckaringa CTL project in Australia.
Last week's announcement that the firm has failed to get approval for its Chinese mining licence applications was disguised as news that Altona has entered into a Memorandum of Understanding (MOU) with Xinjiang Hetian Duwa Industry Limited ("Duwa") to conduct due diligence and establish conditions for the acquisition of Duwa's operating coal mine, located in the Xinjiang Autonomous Region of the People's Republic of China.
The Duwa mine is intended to replace the two potential Project Dragon mines as a means of generating an income to fund Altona's ongoing operations, and there is some potential upside to this. The Duwa mine is already in operation with a valid mining licence, and Altona expects to complete its due diligence within three months. Should this prove satisfactory, Altona will be able to avoid the risk of applying for a mining licence, by buying into a mine that already has a valid licence.
Unpredictable bureaucracy is a classic hazard when investing in small cap natural resources companies, and I don't think this is a deal breaker — although it certainly isn't ideal. According to Altona, no new mining licences have been approved so far this year, so the firm isn't being singled out.
My highly speculative buy verdict on Altona Energy remains unchanged, but should it fail in China a second time, I will begin to question the quality of the firm's links to the country — and strong ties to China's natural resources industry are an essential part of my investment case for the firm.
Disclaimer: This article is provided for information only and is not intended as investment advice. The author may own shares in the companies mentioned in the article. Do your own research or seek qualified professional advice before making any purchase decisions.