Anglo American plc: good news on debt reduction outweighs concerns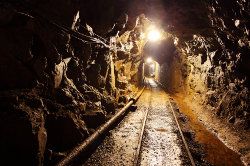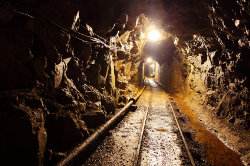 Disclosure: I own shares of Anglo American and BHP Billiton.
Portfolio holding Anglo American plc (LON:AAL) issued its interim results this morning.
The firm's shares had already tripled in value from January's low, but this didn't stop the stock from printing further gains when the market opened.
Debt on track
The big news was that Anglo expects to hit its $10bn net debt target this year, without needing to make any further divestments.
According to chief executive Mark Cutifani, the only dependency is that the asset sales already announced this year — principally the $1.5bn sale of Anglo's niobium and phosphate assets — complete on schedule.
The group is thought to be negotiating a possible sale of its Australian coal assets to BHP Billiton, but there was no news on further asset sales today.
Mixed performance
The group's financial performance during the first half was more mixed. Underlying EBIT (operating profit) fell by 27% to $1.4bn, due to lower commodity prices.
However, costs are falling. Copper equivalent unit costs fell by 19% versus the first half of 2016, and Anglo has now locked in $0.3bn of this year's planned $1.6bn of cost savings and volume improvements. Anglo's pre-tax loss shrunk from $1,920m last year to just $364m.
Attributable free cash flow of $1.1bn was a big improvement on $0.2bn for the same period in 2015. Attributable ROCE remained unchanged at 8%.
Which earnings are real?
Earnings per share for the six months to 30 June 2016 were ($0.63), $0.34 or $0.54, depending on which version of Anglo's earnings you choose to believe!
Here's a quick summary of what each version of profit represents:
Statutory or reported earnings per share = ($0.63) — this includes all exceptional costs and one-off items, including non-cash impairments and gains. This is the version of profit required by IFRS accounting standards, as used by UK plcs. Anglo's decision to apply a $1,248m non-cash impairment charge to its coal assets made it certain that H1 reported profits would be negative, but in cash terms the group's mining business was profitable.
Headline earnings per share = $0.34 — headline earnings is a performance measure defined by the Johannesburg Stock Exchange, on which Anglo also has a listing. Based on this document on the JSE website, the purpose of headline earnings appears to be provide a more accurate view of operating profits, excluding the one-off losses and gains that result from revaluing an asset. This is particularly pertinent to mining and energy companies, who tend to revalue assets upwards and downwards as commodity market conditions change. These non-cash charges don't generally affect operating performance. I'd suggest that this headline earnings figure is the most realistic measure of Anglo's H1 trading performance. It also seems to correlate best with current consensus forecasts for earnings of $0.50 per share in 2016.
Underlying earnings per share = $0.54 — in addition to headline earnings, Anglo also provides its own underlying earnings per share figure. Based on note 10 to the H1 accounts, this is a more generously adjusted figure than headline earnings. Costs which do not qualify for exclusion from headline earnings are excluded from underlying earnings. I'm not certain, but the disparity between H1 underlying earnings of $0.54 per share and consensus forecasts for FY adjusted earnings of $0.50 per share suggest to me that analysts' view on what constitutes a reasonable adjustment to earnings may not be as generous as that of Anglo's management.
While I don't tend to rely on consensus earnings for valuation, the momentum implied by a continue trend of forecast upgrades or downgrades can be a useful indicator of likely performance.
Consensus forecasts for Anglo's 2016 earnings have now risen from a low of $0.16 per share in January to $0.50 per share. I take this as a positive sign.
My view
Today's results were slightly better than I expected and suggest Anglo American's turnaround is proceeding to plan. The stock looks cheap relative to historic profit levels and remains at a 15% discount to tangible net asset value.
While future profits may not match historic highs, I'm fairly confident that there is more upside to come.
I continue to hold.
Disclaimer: This article represents the author's personal opinion only and is not intended as investment advice. Do your own research or seek qualified professional advice before making any trading decisions.