Answering questions about Gulf Keystone Petroleum Limited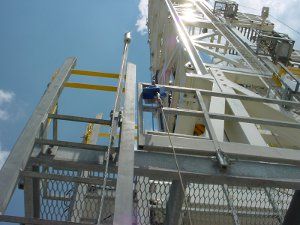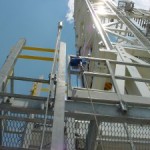 Disclosure: I have no financial interest in any company mentioned.
I've received a couple of emails from readers regarding Gulf Keystone Petroleum (GKP.L).
The bulletin boards are awash with complaints suggesting that the board of directors have failed in their duty to shareholders — and that a takeover bid at a 'fair' price may be just over the horizon.
Rather than responding to emails individually, I thought I would comment on some of the points raised here.
For what it's worth, I think a takeover bid is unlikely.
I think the real problem is that shareholders have misunderstood the significance of Gulf Keystone's debt. The interests of the firm's lenders rank above those of shareholders. Because Gulf is in default, shareholders are not entitled to anything until the firm's lenders recover both the money they've lent and the interest due on it.
This is  how corporate financing works — debt is senior to equity.
It's exactly the same as when a homeowner is in arrears on their mortgage. The mortgage lender can repossess and sell the home without any regard for the interests of the homeowner (who is the shareholder in this scenario).
A takeover would be expensive
The other point is that Gulf's debt would inflate the true cost of any takeover.
For example, in a regular takeover situation, a buyer would have to accept and fund Gulf Keystone's $575m of bonds, plus interest. In April, Gulf said that $71m of expenditure would be required just to maintain production at 40,000 bopd. So that's $646m in total, plus interest, without any production increase and with the shares valued at 0p.
Adding interest payments plus a notional (and very generous) 20p per share would take this total close to $1bn.
And that's without considering the investment needed to increase Shaikan production to Gulf Keystone's medium-term target of 100,000 bopd. We don't know what the cost of this would be, but Gulf said earlier this year that $71m would be needed just to maintain production at 40,000 bopd, while $88m would be needed to increase production to 55,000 bopd.
It's probably fair to assume that the total needed to get to 100,000 bopd would be significantly higher, or else the firm would have mentioned it in April's update.
Given the low oil price and the difficulties that Kurdistan producers have in collecting payment for oil exports, an upfront investment of $1bn+ in Shaikan may not be a very attractive opportunity. The return on investment could be lower and slower than expected.
What next?
As I write this on Monday morning (18 July), the shares have spiked up by 20% to 3.8p. In my opinion, this is a good selling opportunity. I expect them to fall to the refinancing price of 0.82p and perhaps below in due course.
Disclaimer: This article represents the author's personal opinion only and is not intended as investment advice. Do your own research or seek qualified professional advice before making any trading decisions.