AO World PLC Flashes Sell As Early Backer Cuts Stake (updated 12/01/15)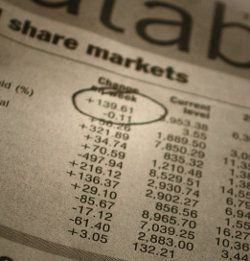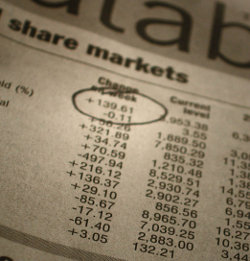 I have to admit that Norman Stoller isn't a name that was familiar to me until today, when I saw that he had sold £10m worth of shares in online appliance retailer AO World PLC (LON:AO), back in December.
A quick Google made things clear: millionaire businessman Mr Stoller was one of three men who helped fund AO when it was originally founded, more than a decade ago.
Of course, after such a long time, it's only natural that Mr Stoller might want to lock in some gains, but I've had AO on my list of shorting candidates for some time and have previously highlighted its crazy valuation.
Founder selling, in my view, is the final piece of the jigsaw needed to justify a short sale.
Let's take a quick look at AO World's financials:
2014/15 forecast P/E: 216
2015/16 forecast P/E: 69
Operating margin (TTM): 2.5% (adjusted) / 0.4% (reported)
Hardly a value buy — even if earnings per share double again in 2016/17, AO would still be trading on a P/E of around 35 at today's 260p share price. Given that so much growth is already baked into AO's share price, even the tiniest slip-up could result in a major fall, as we saw when Boohoo.com shares fell by 40% earlier this week, after Boohoo reported sales growth of 25%.
What concerns me most, however, is AO's wafer-thin operating margin. This company clearly makes almost no profit on the goods it sells, and I don't see any potential for this to improve — it doesn't really have any way of differentiating itself from its competitors, except by competing on price.
There's little doubt this is a viable business with reasonable scale, but the valuation makes no sense to me.
AO is due to publish a third-quarter interim statement on 22 January, so we shouldn't have too long to wait to find out how the company fared in the Black Friday sales — and whether there will be any changes to full-year guidance.
Update 12 January 2015: AO has brought forward its planned update to big up its Christmas sales figures. Website sales rose by 38% during the final quarter of last year, while total revenue rose by 25%.
Interestingly, these are exactly the same as the equivalent figures in the firm's interims, which cover the previous two quarters. AO has confirmed that it expects full-year results to be in-line with current expectations, which are:
Revenue: £500.7m
Post-tax profit: £5.5m
Earnings per share: 1.2p
(Taken from latest Stockopedia consensus figures 12 Jan '15)
However, there's no mention of profitability in today's update, and in my view the valuation risks I highlighted in my original article above remain valid.
It's worth noting that today's gains have only pushed AO's share price back to the level it was at before Mr Stoller's £10m share sale was disclosed.
I remain short.
Disclaimer: This article is provided for information only and is not intended as investment advice. The author has a short position in AO World. Do your own research or seek qualified professional advice before making any investment decisions.