Cloudbuy PLC chairman abandons EFH deal and admits voting rights are lost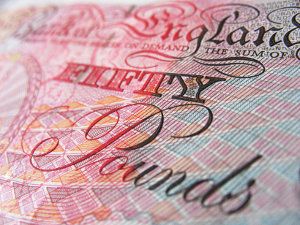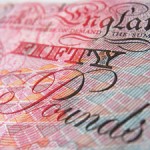 This morning saw another round of fallout in the Equity First Holdings (EFH) scandal, with Cloudbuy PLC (LON:CBUY) chairman Ronald Duncan deciding to abandon the planned second part of his "sale and repurchase" deal with the firm:
Ronald Duncan, Chairman, has notified the Company that he has agreed with Equities First Holdings LLC ("EFH") that he will not proceed with the transfer of the second tranche of 2,250,000 ordinary shares of 1p each in the Company ("Further Transfer") to EFH which was expected to take place by 11 December 2014.
Unsurprisingly, Cloudbuy shares have risen on news of Mr Duncan's change of heart, and were up 5% shortly after the markets opened.
However, what's more interesting is that Mr Duncan puts a different spin on the voting rights implications of the EFH deal than did his AIM counterpart, IGas chief executive Andrew Austin, yesterday.
Bizarrely, Mr Austin claimed that he remained interested in the voting rights of the 7.5m shares he had transferred to EFH, despite not owning them. Cloudbuy's Mr Duncan, however, has taken a more logical approach and admitted that "the voting rights for the Transferred Shares are with EFH".
However, Mr Duncan didn't go so far as to admit that he no longer has any interest in the shares at all, claiming, as did Mr Austin, that he remains interested in the first tranche of 2,250,000 shares he transferred to EFH because of the repurchase obligation in his agreement with the firm.
As I explained yesterday, assuming all of these corporate leaders have signed similar agreements with EFH to those employed by Quindell's Rob Terry and Laurence Moorse, the credibility of this repurchase obligation seems questionable: the only security for the deal is the shares which have already been transferred. What's more, it seems the EFH agreements can be dissolved, without further recourse, by merely refusing to pay a margin call.
Of course, Mr Austin and Mr Duncan may have more robust repurchase obligations than those assigned to Mr Terry and Mr Moorse. We can't be completely sure.
Disclosure: This article is provided for information only and is not intended as investment advice. The author has no interest in Cloudbuy or IGas Energy and a short position in Quindell. Do your own research or seek qualified professional advice before making any trading decisions.