Do Anglo American results change the picture?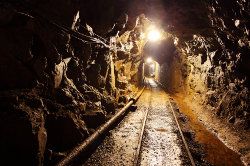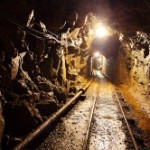 Disclosure: I own shares of Anglo American.
I took a look at value portfolio holding Anglo American's 2015 results in an article for the Motley Fool yesterday.
Last year's financial results were as expected and thus largely irrelevant to the investment case. What matters is the restructuring plan.
In essence, Anglo has scaled up its downsizing ambitions and hopes to exit coal and iron ore among others. The end result will be a company focused on platinum, diamonds and copper. These are commodities that should do well at a later stage in the economic cycle than coal and iron ore. Anglo has decent assets and competitive scale in these three areas, making them a logical choice.
For 2016, Anglo is targeting $3-$4bn of disposals, $10bn net debt and positive free cash flow. This is ambitious, but if achieved should certainly help to stabilise the ship. The investment case appears to rest on whether it's realistic to expect Anglo to pull off these asset sales so quickly while still achieving a reasonable price.
As a private investor with no privileged insight into the mining industry, I'm not going to pretend that I can form a meaningful view on this. In this situation I'd advocate Stephen Bland's strategic ignorance rule. I'd only note that yesterday's volatile share price suggests that the market view is mixed. That seems fair to me.
In the meantime, I plan to continue to hold my Anglo shares.
Disclaimer: This article represents the author's personal opinion only and is not intended as investment advice. Do your own research or seek qualified professional advice before making any trading decisions.