Drilling Update: Gulf Keystone Petroleum Limited and Ophir Energy Plc Spud New Wells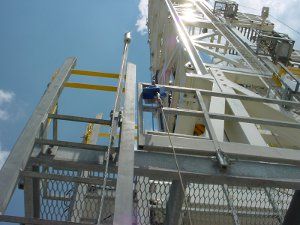 Today's news that two high-profile and successful explorers have begun new drilling programmes could bode well for shareholders later this year.
Gulf Keystone Petroleum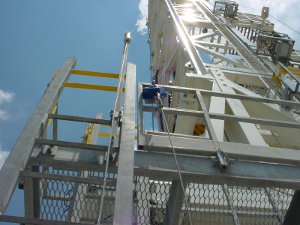 Shaikan goes deep with the spudding of the Shaikan-7 exploration well, which will be the first deep well on Gulf Keystone Petroleum's (GKP.L) Shaikan block.
Shaikan-7 has a target depth of 4,500m and is expected to take around 9 months to drill, so this won't be a quick win, but could result in a material increase to Shaikan's already-impressive proven reserves.
The new well is targeting the mid-to-lower Trisassic and Permian horizons, which Gulf Keystone believes could potentially contain for commercial quantities of light oil. An analysts presentation is due tomorrow that could provide more detail on the firm's expectations for Shaikan-7, as today's release was light on detail.
Is GKP still stuck in limbo?
Needless to say, if the well is successful and the firm manages to add significant quantities of recoverable oil to Shaikan's current 2.2 billion barrels of estimated recoverable resources, then it would provide significant potential upside to the firm's valuation — assuming the twin issues of export restrictions and litigation are resolved.
Until some progress is made in this area, the new well is unlikely to do much for Gulf Keystone's share price. Although the firm is aiming to double production from 20kboepd to 40kboepd this year,  which should provide useful cash flow to fund the firm's ongoing activities, as I've discussed before, Gulf Keystone's progress with its Field Development Plan (FDP) for Shaikan appears to be being held back by the wait for a final judgement on its Excalibur court case.
Sure enough, in today's news release, John Gerstenlauer, Gulf Keystone's Chief Operating Officer, said (emphasis mine):
"As we are about to commence implementation of our Field Development Plan for the Shaikan discovery and start Jurassic production from the newly constructed Shaikan production facility, the spudding of our first deep exploration well adds a new and exciting dimension to Gulf Keystone's work programme in 2013.  With Shaikan-7, we hope to confirm our expectations of major reservoirs beneath the deepest horizon drilled to date and add to what is already recognised as one of the world's largest onshore conventional oil & gas developments."
The wait continues, but surely it won't be long now? A judgement is expected anytime now, but could easily be delayed into July.
Ophir Energy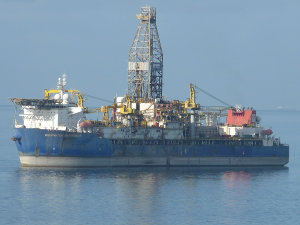 First up is Ophir Energy (OPHR.L), which announced the start of its drilling programme offshore Ghana, where it has a 20% working interest in and is the operator of the Accra Block.
The first and only well planned for this year is Starfish, which Ophir hopes will be a play-opened and estimates to have mean prospective resources of 292 mmboe, with a 20% chance of success.
Ophir CEO Nick Cooper says that the Starfish-1 well "kicks off an acceleration of Ophir's drilling operations into a broader gas and oil exploration programme, with four new oil plays being targeted in the next 12 months in addition to the ongoing gas exploration in Tanzania".
Although 20% of 292 mmboe won't result in a material increase to Ophir's current 1,106mmboe of 2C recoverable resources, it could signify the start of something bigger and could add diversity of Ophir's resource base.
Results are expected in approximately 40 days.
Disclaimer: This article is provided for information only and is not intended as investment advice. The author may own shares in the companies mentioned in the article. Do your own research or seek qualified professional advice before making any purchase decisions.