Falkland Island Oil & Gas: What's The State Of Play In The South Atlantic?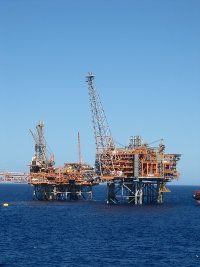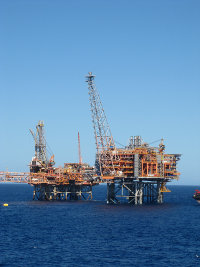 It's been a long time since May 2010, when Rockhopper Exploration plc (LON:RKH) discovered oil in the Sea Lion prospect in the North Falkland Basin.
Since then, despite many millions of dollars being spent on further exploration wells, no one else has made a convincingly commercial discovery in the region, although Borders & Southern Petroleum plc (LON:BOR) came close with its Darwin gas and condensate discovery.
Most of the companies involved in the region have recently issued updates, so I thought I'd sum up the current state of play.
Rockhopper Exploration
Rockhopper has the considerable distinction of being the only one of the five Falkland explorers to find oil in commercial quantities. Rockhopper's Sea Lion discovery has 2C contingent resources of around 323m barrels, making it big enough to be commercially viable.
A lack of infrastructure means that the development prospects for gas discoveries are uncertain at best, so Rockhopper may potentially end up as the only company to ever find commercial quantities of hydrocarbons in the much-hyped waters of the North and South Falkland Basins.
Rockhopper inked a $1bn farm-out deal with Premier Oil last year, securing its future with a $231m cash injection, and the promise of a $722m carry when Sea Lion is developed. In return for this, Premier took a 60% stake in Sea Lion, which is expected to cost around $3bn to bring into production. Rockhopper retains operatorship of its remaining exploration prospects in the North Falkland Basin, but gains Premier's support with these, via a $48m exploration carry.
Investors were initially disappointed at the size of the stake taken by Premier, but the more realistic amongst us could see that while the deal could be transformative for Premier, it could also end up going expensively wrong. In this light, the sensible risk premium demanded by Premier's management looks appropriate.
Investor sentiment in Rockhopper's prospects hit a speed bump last week, when both companies published their interim results. Premier made it clear that it won't rush into an investment decision, and is investigating the economics of using a tension leg platform for Sea Lion production, rather than just a floating production, storage and offloading vessel. As a result, an investment decision is not now expected until the end of 2014, and Premier has pushed back the timetable for first oil to 2018.
Rockhopper shareholders weren't pleased and knocked 10% off the company's share price, but they may be guilty of moral hazard; their company won't have to foot very much of the bill, if costs rise above the $3bn total expected to bring Sea Lion into production.
To make matters worse for Rockhopper, it is now in the middle of a potentially expensive tax dispute with the Falkland Island government, relating to the valuation of its farm-out deal with Premier.
Buy or avoid? Rockhopper remains the best bet on future Falkland oil production and it has plenty of cash with which to bide its time. However, there's a long road ahead, and if the tax dispute goes against the firm, its share price — which is down by 27% so far this year — could be savaged. I reckon there are better ways of investing in near-term oil production growth.
Falkland Oil and Gas (LON:FOGL)
Back in 2011/12, Falkland Oil and Gas was hotly tipped as the most likely big winner in the South Atlantic. Its licence areas in the South Falkland Basin were thought to be the most prospective for oil, and investors piled into the firm's stock ahead of its first two wells, Loligo and Scotia, which were drilled last year.
Ahead of the drilling, Falkland Oil and Gas managed to secure fairly lucrative farm-out deals with Edison International S.p.a and Noble Energy, but while the deals secured FOGL's financial position, they didn't bring it much luck at the drill bit.
To cut a long story short, FOGL discovered some gas in both wells, but no oil, and the firm's share price nose-dived until it came to rest at net cash level, where it has pretty much remained ever since.
Buy or avoid? FOGL has gathered some promising 3D seismic to identify further drilling prospects, but it's very hard to attribute any meaningful value to its assets, and drilling costs are so high that any future drilling is likely to be some way in the future. Any investment in FOGL is highly speculative.
Borders & Southern Petroleum 
Borders & Southern was FOGL's neighbour in the South Falklands Basin, but was considerably more successful, thanks to its Darwin gas condensate discovery, which it estimates may have a recoverable resource of up between 130m and 250m barrels.
Borders' management believes that if appraisal drilling substantiates its estimates of recoverable resources, Darwin is commercially viable without additional discoveries. The firm is continuing to identify further prospects for exploration drilling that might expand its asset base, but as yet has not attracted a farm-out partner, suggesting that larger companies are skeptical about the viability of Darwin as a standalone discovery.
Buy or avoid? Borders has undeniably made a meaningful discovery, but like everything in the Falklands, its commercial viability is uncertain. If the company can manage to expand its portfolio with further discoveries, then it may be onto something — but if not, then it may wither on the vine. Less speculative than FOGL, perhaps, but still very risky.
Desire Petroleum (LON:DES)
Desire Petroleum became notorious when it declared an oil discovery in December 2010, only to change its mind four days later, and admit that it was actually water. Desire's share price has never recovered from the experience and its subsequent fortunes haven't improved.
Desire's main strength is its stake in part of Rockhopper's Sea Lion discovery. Like all explorers, the firm has some more prospects it would like to drill, but it's highly unlikely to get anyone to fund them unless Rockhopper and Premier manage to bring Sea Lion much closer to production.
Buy or avoid? Desire's valuation already reflects the present value of its stake in Sea Lion, so upside is likely to be linked to Rockhopper's success — I'd much rather invest directly in Rockhopper.
Argos Resources (LON:ARG)
Argos didn't suffer the abject humiliation inflicted on Desire with its water discovery, but that's possibly only because Argos is the only Falkland explorer that has not yet drilled a single well.
Argos' licence areas are in the North Falkland Basin, close to those of Rockhopper. Argos has some promising 3D seismic, and an updated Competent Person's Report (CPR) earlier this year briefly perked up its share price.
Buy or avoid? No one is very interested in drilling new prospects until the commercial viability of existing Falkland discoveries becomes clearer. Like Desire, Argos' future prospects are dependent on its more successful neighbour — Rockhopper — managing to move its discoveries closer to production. On that basis, Argos is a casino punt, I'm afraid, and roulette probably offers better odds.
Which to buy? Frankly, I wouldn't invest in any of the Falkland oil companies at the moment, as they are all a bit too speculative for me. Rockhopper does offer eventual production upside, but I suspect it could be a long, rocky road, and I'm not sure it's worth the risk at present, although I might be tempted at a lower price.
Disclaimer: This article is provided for information only and is not intended as investment advice. The author may own shares in the companies mentioned in the article. Do your own research or seek qualified professional advice before making any purchase decisions.