Forget AO World's mission to "redefine retailing" -- it's not the next Amazon and is grossly overvalued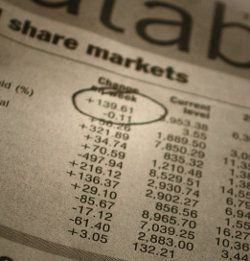 Disclosure: I have no financial interest in any company mentioned in this article.
John Roberts, chief executive of online electrical retailer AO World declared today that the company is continuing to deliver on "our mission to redefine retailing".
As far as I can tell, this simply involves undercutting the competition and making no profit. Mr Robert's claim that by investing in marketing and undercutting the competition he will improve repeat business is nonsense, in my view.
Customers don't show loyalty to a box shifter like AO, they just buy their next washing machine or fridge from wherever's cheapest. If AO is always cheapest, it's mostly because it appears to have abandoned all intent of making a reasonable profit.
Let's look at some of the key numbers from today's interim results:
Group revenue was up 21.7% to £264.3m
Group operating loss of £8.9m (versus £0.9m profit for HY2014)
Net funds down to £29.6m (HY2014: £43.9m)
Loss per share of 1.58p (HY2014: earnings per share of 0.12p)
The losses are of course blamed on expansion, specifically the investment in German growth and startup in new European territories, such as the Netherlands. So can we assume that AO's UK operations are churning out free cash flow to fund this largesse? Sadly not:
Note that AO's adjusted EBITDA margin — the most generous and flexible measure of profitability that exists — tumbled from 3.4% last year to just 2.0% during the first half of this year. As a result, AO's adjusted operating profit for UK operations fell by 44.7% to just £3.1m on £248.6m of sales.
Interestingly, share-based payment charges only fell by 3.5%, from £1.3m to £1.2m. It's good to know that 39% of the adjusted operating profits from AO's only profitable division are being used to enrich senior management with stock options.
In a sense, though, my problem isn't with AO's thin profit margins. This is a tough business. For comparison, Darty reported a group operating margin of 1.7% last year, making £14.2m of post-tax profit from £3,512m of sales.
The problem is that AO is sub-scale and massively overvalued. Darty is valued on a forecast P/E of around 19, falling to 15 in 2017.
AO, which has sales of just 14% those of Darty, is valued on a 2017 P/E of 103 and continually pushes back the date at which it expects to make a profit. Consensus forecasts for 2016 earnings per share have fallen from 4.2p 12 months ago to -0.29p today.
Darty is valued on a price-to-sales ratio of 0.22. That's reasonable for a firm with such low margins.
Why then, is AO valued on a P/S of 1.44? AO's market cap of £686m is actually bigger than Darty's £520m market cap…
Still a sell
I would add that I've been a customer of AO World over the last year. When we replaced our kitchen we bought a number of our appliances from the firm, benefiting from some kind of discount code and cashback offer which made them much cheaper than anywhere else.
The service was good, although we did get a telephone call a few days later giving us a the hard sell on an extended warranty agreement. Needless to say I said no, as despite the headline appeal of a promised lifetime new-for-old replacement policy, the policy on offer was far too expensive to make sense.
I suspect this is where what little profit the firm makes comes from.
The shares are grossly overvalued and remain a sell, in my opinion.
Disclaimer: This article is provided for information only and is not intended as investment advice. Do your own research or seek qualified professional advice before making any trading decisions.