Gold ETFs - A Better Bet Than Gold Miners?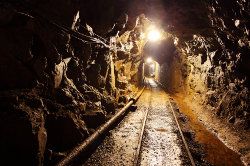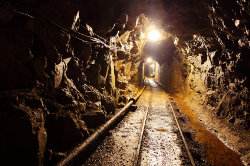 The price of gold has risen by 129% in the last five years alone — so you might imagine that gold miners will be throwing off profits faster than the Bank of England can print money.
Strangely enough, that hasn't happened. Very few of the big London-listed gold miners have been able to transform this increase in the price of their core product into a corresponding increase in their share price.
As a result, Gold ETFs like the SPDR Gold Trust (NYSE: GLD.US) and its UK equivalents, Gold Bullion Securities (LSE: GBS) and ETFS Physical Gold (LSE: PHAU) have proved more profitable investments for many private investors than many gold miners.
I looked at some of the best- and worst-performing gold shares in a recent article for the Motley Fool (click here to see the article) and will be returning to the subject in the next week or so to take a closer look at exactly why some gold miners have performed so badly when gold prices have risen so strongly.
After all, oil companies usually manage to report bumper profits when oil prices are high, sending their share prices soaring. So why not gold miners?
Watch this space, but in the meantime I would like to take this opportunity to let you know that my recent small-cap gold pick, Goldplat (LSE: GDP), goes ex-dividend tomorrow — so if you want to receive it's maiden dividend, then you'll have to move fast.
Disclaimer: This article is provided for information only and is not intended as investment advice. Do your own research or seek qualified professional advice before making any purchase decisions.