Goldplat Delivers: Maiden Dividend + 52% Rise In Profits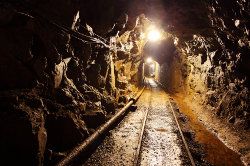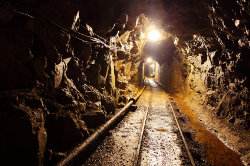 In my recent post A Golden Takeover Opportunity, I wrote recently about Goldplat (LSE: GDP), a small-cap gold producer specialising in gold recovery but with a growing mining business.
At the time, I commented that it was about to publish its full-year results, of which great things were expected. I'm pleased to say that like the proverbial milkman, Goldplat delivered — with the added and unexpected bonus of a maiden dividend of 0.6p per share. At the current share price of around 15.6p, that equates to a yield of 3.8%.
The Results
You can see the company's results in all their glorious detail on the company's website, but here are the main highlights:
Maiden dividend proposed of 0.6p per share totalling £1.01 million
52% increase in profit before tax to £5.24 million (2011: £3.43 million)
48% increase in operating profits to £4.53 million (2011: £3.05 million)
52% increase in net cash position of £4.57 million as at 30 June 2012 (2011: £3.01 million)
Market leaders in gold recovery in Africa – production from Ghana and South Africa totalled 31,354 ounces
Establishing a new gold recovery processing unit in Burkina Faso; registered a new trading company, Midas Gold SARL, and initial plant designs are underway
Achieved first gold pour at Kilimapesa Gold Mining Project in Kenya in January 2012
162% JORC compliant resource upgrade at Kilimapesa to 649,804 ounces  at 2.44 g/t gold
Strong progress made to advance gold development portfolio in Ghana and Burkina Faso
Aim to delineate in excess of 1 million ounces of gold resources across Kenya, Ghana and Burkina Faso gold mining projects by the end of 2012
All in all, a decent set of results. The company's share price didn't move all that much when they were published, but the gains were trailed in advance to some extent, and small cap share prices sometimes do take a little longer to react to good news.
It's good to see that new CEO Russell Lamming has already put some of his own money into the company — Lamming bought 200,000 shares a couple of days ago, at a cost of around £31,000.
The acid test will be whether Goldplat can continue to maintain this level of momentum.
Comments below, please – are you a Goldplat fan or is this the wrong way to profit from gold?
Disclaimer: This article is provided for information only and is not intended as investment advice. Do your own research or seek qualified professional advice before making any purchase decisions.