Goldplat U-Turn Returns Focus to Gold Recovery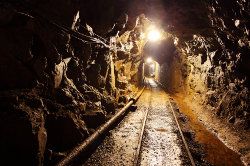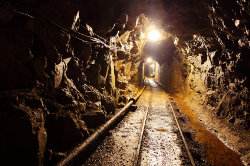 I am pretty sure that the management of small cap African gold producer Goldplat (LON:GDP) don't read this blog, but based on the company's interim results update today, you might think they did!
On January 15th, I said that:
"In a few years' time, Goldplat's management (and its shareholders) may end up wishing that their company had stuck to the profitable and safe business of gold recovery, and hadn't decided to try its hand at being a mine development company…"
In Goldplat's interim results today (March 4th), the company said that it had:
"Undertaken a strategic review – refocus Goldplat's business model to concentrate on the growth of the core profitable gold recovery businesses"
To be fair, I was initially seduced by the previous CEO's vision of turning his humble gold recovery company into a bona fide gold miner, but the indigenisation shenanigans in Kenya soon put paid to that idea. Today, Goldplat announced that it was taking a £2.38m impairment charge on its Kilimapesa mine development project in Kenya, as part of a planned wind-down or divestment of this asset, along with the rest of its exploration portfolio in Burkina Faso and Ghana.
I suspect that recent signs that gold's great bull run may be coming to an end might also have influenced Goldplat's change of heart, although anyone who based their mine development plans on a gold price of >$1,700/oz was optimistic, to say the least…
Still harboring grand ambitions?
The company's new CEO, Russell Lamming, said today that Goldplat had "de-prioritised our current gold exploration portfolio in Africa".
However, Goldplat isn't completely giving up on its mine development ambitions, as this snippet from today's update shows:
"However, it must be noted, that the Company will continue to look opportunistically for larger brownfield, near production gold assets in Africa, to develop as a stand-alone gold mining operation (producing a minimum of 30,000 ounces for a ten year mine life), which complements our profitable gold recovery operations."
Is this a serious statement, or is it intended to try and keep certain shareholders happy? Developing mines capable of producing more than 30,000 ounces/annum is likely to stretch Goldplat's finances and introduce a far higher level of risk than that entailed by its gold recovery operations.
It's hard to see why the company would take this kind of risk — but given that Goldplat's share price has tumbled by 27% over the last six months, I wonder whether it is simply intended to help buoy sentiment until the financial hangover of its ill-fated Kilimapesa venture have worn off.
More attractive than ever?
Despite my misgivings over its mine development ambitions, in some ways, Goldplat looks more attractive than it did before.
Its main gold recovery business is profitable, with operating margins of around 20% and the company trades on a historic P/E of about 4.5. Best of all, offers a 5.5% dividend yield, based on last year's maiden dividend payment.
All of these statistics look likely to come under some pressure this year, but gold sales rose by 16% during the first half of the year, and further steady growth in Goldplat's recovery business should enable it to weather the losses incurred in its exploration division.
In addition, Goldplat is planning to seek permission for a share buy back of up to 10% of the company's share capital, which should help support earnings per share and the dividend, although it may use up some of the company's precious remaining net cash.
Overall, Goldplat seems to be that rare beast: a gold producer that makes real, cash profits and shares them with shareholders to provide an above-inflation level of income. It may be worth a closer look if you are not too bearish on the price of gold.
Disclosure: Roland does not own shares in Goldplat.
Disclaimer: This article is provided for information only and is not intended as investment advice. Do your own research or seek qualified professional advice before making any purchase decisions.