Gulf Keystone Petroleum's Latest Oil Find Changes Nothing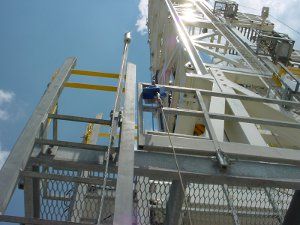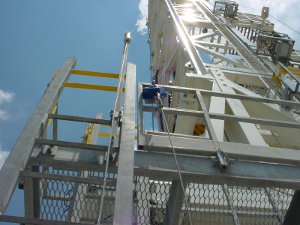 Two updates from Gulf Keystone Petroleum (LON:GKP) this week have failed to budge the share price of the company.
This is unusual, given how popular it is with private investors, many of whom suffer from itchy trigger fingers.
So what's going on?
More oil…
Let's start with the least significant of the two updates. Although it might sound strange, Gulf Keystone Petroleum's announcement this morning of a further oil find changes nothing for the company, at least not from an investor's perspective.
A moderately useful amount of oil and gas was found in the Bakrman-1 exploration well on the Akri-Bijeel Block, in which Gulf Keystone has a 20% interest. Bakrman-1 was flow tested and around 2,600 bopd and around 5.9 mmscf/d came out of the hole, according to the operator, MOL Hungarian OIl and Gas plc.
Although there are plenty of oil and gas E&P companies that would give their right arm for this kind of result, the multi-billion barrel scale of Gulf Keystone's Shaikan field means that it isn't one of them. This is good news, but not a big deal.
Litigation update
On Monday, Gulf Keystone released an update on the progress of its long-running court case, through which the ownership of the Shaikan field is being disputed.
The dispute, with a small company called Excalibur Ventures, has been bankrolled by a group of investors who bet on litigation cases and are hoping to get a slice of Shaikan in return.
The case is now moving into its closing stages, but the final judgement will not be delivered for some months. However, the judge has increased the pressure on Excalibur's backers by requiring them to pay a total of £8m into the court within 21 days as security for the costs incurred by Gulf Keystone and Texas Keystone, a company formerly headed by Gulf Keystone CEO Todd Kozel that was part of the original consortium that bid for Gulf Keystone's Kurdistan blocks.
Should Excalibur's backers decide that they might be throwing good money after bad, they might refuse to stump up the extra £8m — and the case would be over.Update 08/03/13: Excalibur's backers have paid the money into court, so it looks like they are going to see the case through.
It looks likely to be June/July before we get the final judgement that will — hopefully — remove one of the two obstacles currently preventing Gulf Keystone realising the full value of its 14bn barrell Shaikan field.
However, even a judgement in favour of Excalibur wouldn't be the end of the world — Shaikan is so big that it would still be a great asset of Gulf Keystone. The real problem is exports…
Exports: the elephant in the room
At present, exporting oil directly from Kurdistan into world markets is nigh-on impossible, except for Genel Energy (LON:GENL), which has gained permission to do this on a limited scale.
This is the real deal maker (or deal breaker) for Gulf Keystone — all of its oil will be worth little if it cannot be sold onto the open market.
At the moment, the Iraqi central government and the Kurdistan Regional Government (KRG) are continuing to tussle over the legality of various oil contracts and to generally be obstructive — by all accounts, the Iraqi central government is most at fault here.
However, given that Exxon-Mobil (NYSE:XOM), Chevron (NYSE:CVX) and Total (NYSE:TOT) have all seen fit to get involved in Kurdistan in recent months, despite threats to their pre-existing activities in southern Iraq, it seems likely to me that these problems will, eventually, be overcome. But this isn't certain — hence why Gulf Keystone's shares have remained resolutely unmoved at 200p recently.
Disclosure: Roland owns shares in Gulf Keystone Petroleum but not in any of the other companies mentioned in this article.
Disclaimer: This article is provided for information only and is not intended as investment advice. Do your own research or seek qualified professional advice before making any purchase decisions.