Why Did Gulf Keystone Petroleum Limited Drop 8% On Its Half-Year Results?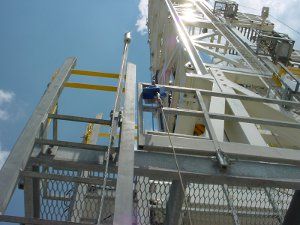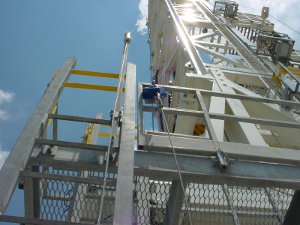 Shares in Gulf Keystone Petroleum Limited (LON:GKP) stumbled today, closing down 8% after the company published its half-year results.
My suspicion is that this is just a short-term, profit-taking wobble, but there were two bits of bad news I hadn't seen before, which may have caused some investors to extend their mental timetable for the company's progress slightly further into the future:
Production from the Shaikan PF-1 production facility is currently suspended, just a few weeks after it got started. Gulf Keystone says that this was "at the request of the competent authority for reasons not connected with the Company", but didn't provide any more information, except that it expects production to resume shortly.
The firm doesn't expect its tie-in to the new Kurdistan-Turkey pipeline and associated blending facilities and pumping stations to be complete until sometime in 2015, even though the pipeline is only 15km from the Shaikan PF-2 location and will be completed before the end of this year. I assume that oil will be trucked to the nearest pipeline connection point in the meantime, but I had expected the Shaikan production to be tied-in to the pipeline sooner than this.
Other than that, the news was broadly good. Shaikan-7 is being drilled and is expected to complete sometime in spring 2014. This well is targeting a potential 1bn – 5bn barrels of oil in place, while progress is being made on the development of the Sheikh Adi (80% WI, operator) and Ber Bahr (40% WI, Genel-operated) fields.
We'll have to see how soon Shaikan production gets underway again, but the results otherwise seemed okay to me.
Gulf Keystone plans to complete its move to the Main Market by the end of the year, and the firm's remaining cash balance was $141m at the end of June. I was also pleased to see a reminder that in the medium term, the company aims to fully finance its activities from production cash flows, although some increase in debt seems likely in the mean time.
Now the excitement of the court case is over — and another hurdle has been cleared — it's back to the waiting game for GKP investors, albeit with the potential sweetener of a move to the Main Market later this year. This may result in some institutional fund inflows that could support the share price, but I expect these to be limited, because Gulf Keystone won't immediately gain a premium listing and become a member of the FTSE 250.
Disclaimer: This article is provided for information only and is not intended as investment advice. The author may own shares in the companies mentioned in the article. Do your own research or seek qualified professional advice before making any purchase decisions.