Gulf Keystone Petroleum Limited bid hopes: what are the shares really worth?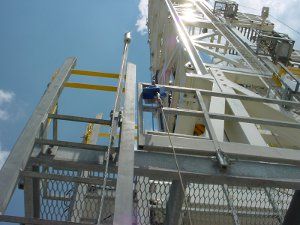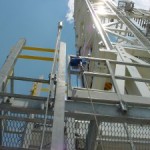 Gulf Keystone Petroleum Limited (LON:GKP) got private investors all hot and flustered yesterday, after announcing that the firm was reviewing the options for a possible sale or asset sale.
I don't know what the buyers who bid the shares up to 55% were expecting, but yesterday's RNS made it clear that despite incoming cash (of which more in a moment) of $20.8m, Gulf is still on the rocks, financially speaking:
Concurrently, and in view of strategic discussions and its current liquidity position, and with the intention of meeting its existing debt payment obligations, the Company is undertaking a review of its financing options and in that context will engage in discussions with its key stakeholders.
In other words, any sale at the moment would effectively be a distressed sale to a buyer in a very strong negotiating position.
What about the $20.8m?
Here's another mystery: this morning (Thursday) Gulf confirmed that the US$26 million gross payment (US$20.8 million net to Gulf Keystone) for Shaikan crude oil sales referred to in Wednesday statement had arrived successfully in the firm's bank account. Good stuff.
Except that the the firm has now revealed that the payment is a pre-payment for oil sales from a third-party buyer. Not — as I'm sure most investors assumed — part of the backlog of payments that's due to the firm from the Kurdistan Regional Government.
What have we learned?
Firstly, given Gulf's current situation, a pre-payment deal of this kind is material. Investors might expect the RNS to have revealed a little more about what's been agreed — is it for export or domestic sales, who is the buyer, and how much oil has been sold forward?
To me, this lack of information suggests that the terms of the deal are not especially favourable to Gulf.
Secondly, it's a timely reminder that the Kurdish authorities have no reason to clear the backlog that's owed to Gulf — which I estimate at around $150m — anytime soon. Here's why.
Gulf has stopped exporting oil, so is no longer generating income for the Kurds, whose finances have presumably been battered by the impact of the fall in oil prices and the cost of doing battle with ISIS.
The arrears owed to Gulf were accumulated when oil prices were much higher, so clearing these arrears would cost more than the income that would be generated if Gulf did start exporting oil again. Thus there is no logical reason for the Kurds to pay Gulf in the near future — I'd suggest a year or twos' delay is likely.
The debt issue + a realistic valuation
The pressing question of Gulf's $520m net debt is the other big reason that any hopes for a premium takeover bid are naive and futile.
I've also completed a ballpark valuation of Gulf's shares which suggest that the 55p peak reached yesterday may be as good as it gets — and substantial downside is possible.
I haven't touched on these issues in this article, as I have covered both topics in some detail in a new article for the Motley Fool, which you can read here.
Disclaimer: This article is provided for information only and is not intended as investment advice. The author has no financial interest in Gulf Keystone Petroleum. Do your own research or seek qualified professional advice before making any investment decisions.