Gulf Keystone Petroleum Limited Court Decision Due Tomorrow; Shares Suspended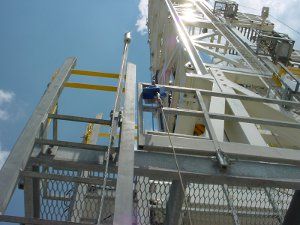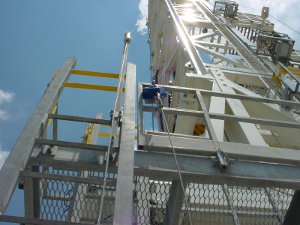 At the start of this year, Gulf Keystone Petroleum Limited (LON:GKP) faced three main obstacles in the pursuit of its goal of a Main Market listing and of becoming a credible takeover target.
The first of these was satisfied in July, when the Kurdistan Regional Government approved the company's Field Development Plan for its 14bn barrel prize asset, Shaikan.
The second may be resolved tomorrow (10 Sept 2013), when the long-awaited London High Court ruling is due to in Gulf Keystone's case against Excalibur Ventures, which claims it is entitled to a share of Shaikan. (The third, large-scale direct exports from Kurdistan, may be satisfied later this year when a new pipeline opens).
The ruling is due to be read out in court at 10.30am and will be published in abbreviated form on www.judiciary.gov.uk tomorrow. Gulf Keystone shares will be suspended from before the markets open tomorrow until the company makes an announcement relating to the ruling.
These are exciting times for Gulf Keystone Petroleum shareholders: a positive result could trigger immediate gains, but a ruling against Gulf Keystone may have a more nuanced impact — although it would be likely to lead to a short-term sell-off, the loss of uncertainty would be positive, and there would probably still be underlying value in Gulf Keystone's current share price.
Here's the text from this morning's announcement in full:
The English Commercial Court in London (the "Court") has set the date and time for its decision in relation to the claims asserted by Excalibur Ventures LLC ("Excalibur") against Gulf Keystone Petroleum Limited and its two subsidiaries (the "Companies") and Texas Keystone Inc. (together the "Defendants") as 10.30 a.m. on 10 September 2013 (the "Decision").

The Judge has indicated that he will read in open court his Decision and a summary of his conclusions will be available at www.judiciary.gov.uk on the day. The full, written judgment will not be made public until a later date.

As the Decision will be given in real time in open court and in order to maintain an orderly market in the Company's shares, Gulf Keystone confirms that trading in its shares on AIM will be suspended (the "Suspension") from 7.30 a.m. on 10 September 2013 and this Suspension will remain in place until such time as the Company releases an RNS giving details of the Decision, which is expected to be later the same day.
Disclaimer: This article is provided for information only and is not intended as investment advice. The author may own shares in the companies mentioned in the article. Do your own research or seek qualified professional advice before making any purchase decisions.