Gulf Keystone Petroleum Limited focuses on cash and production, following failure of Shaikan-7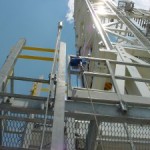 What should shareholders make of this morning's interim update from Gulf Keystone Petroleum Limited (LON:GKP)?
Well, I suppose we should be grateful that the company's move to the main market now means it is obliged to provide regular information updates, but there's no doubt that the statement itself was a mixed bag, at best.
Let's deal with the disappointments, first.
Exploration fail
The company's much-vaunted Shaikan-7 deep exploration well has failed to reach its targets, due to 'a number of mechanical failures'. I suspect that most shareholders, like me, do not have enough technical knowledge to understand exactly what might have gone wrong here, but what is clear is that the company's biggest near-term exploration hope has been put on the back burner.
In turn, this means that the most obvious near-term catalyst for a re-rating of the firm's valuation, following the relative disappointment of its 'baseline CPR', has disappeared.
Luckily, Gulf Keystone is able to convert the remains of Shaikan-7 into a producer, which will be tied into the Shaikan PF-1 production facility and should pay for itself within six months, according to the firm.
Production & Cash Flow
Talk of production brings me to the (cautious) positives from today's statement.
A long last, Gulf Keystone finally seems to be focusing on production and cash flow. The company has lagged behind fellow Kurdistan producer Genel Energy to an embarassing extent, in terms of oil sales, but things now seem to be turning a corner, and Gulf Keystone is forecasting revenue of $150m – $180m for the current year.
Equally promising is the fact that the company has started to receive revenue for oil exports.
Gulf Keystone has made a big play of its 40,000 bopd 2014 production target, and is sticking to its guns. Failure will be deeply embarassing, but assuming production does reach these levels this year, then it should help to improve the credibility of the senior management team, and boost investor support for the firm.
Current production is around 16,000 bopd, and Gulf Keystone expects 2014 gross production to average between 20,000 and 25,000 bopd.
For me, successful execution on its production targets is essential if the shares are to remain a hold — any significant miss here would be the final straw, in my view.
Personnel changes…
Finally, given today's news of the failure of the Shaikan-7 exploration well, it's interesting to note that Gulf Keystone also announced the retirement of the firm's operations head, Chris Garrett, after ten years with the firm.
Garrett will be replaced by internal candidate John Stafford, who was previously Geology and Geophysics Manager, so major changes seem unlikely, but it does seem a good time for a fresh pair of hands.
Disclaimer: This article is provided for information only and is not intended as investment advice. The author may own shares in the companies mentioned in the article. Do your own research or seek qualified professional advice before making any purchase decisions.