Heritage Oil PLC sold to Qatari Sheikh in £924m deal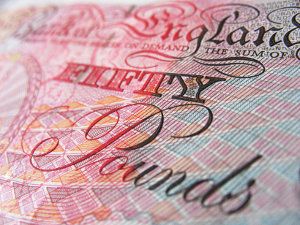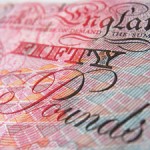 I've been singing the praises of Heritage Oil PLC (LON:HOIL) for some time now, but after the shares topped my 250p target price and hit 270p recently, I started to think about selling. Happily, I didn't, as today the firm announced a cash offer of 320p per share alongisde its final results.
The money is coming from His Excellency Sheikh Hamad Bin Jassim Bin Jabor Al Thani, an Anglophile billionaire who owns some of London's most expensive property, in addition to being Qatar's Prime Minister and the head of the Qatar Investment Authority.
The Heritage deal is a personal one for Sheikh Jassim, and is being funded by his personal investment vehicle, Al Mirqab Capital.
You can find full details in today's announcement, but the meat of the news is that Al Mirqab has made a cash offer for 320p per share, which represents a 25% premium to yesterday's closing price. The deal is expected to close in the third quarter, and Heritage founder Anthony Buckingham, who owns 34% of the shares, has committed not to accept another offer before the end of September 2014. Under the terms of the agreement, Buckingham will sell 14% of his holding to Al Mirqab, and retain a 20% stake for a further five years, during which time he will serve as an adviser to Heritage on an exclusive basis, and retain control over a board seat.
The deal seems pretty watertight, so investors needing to cash in on their profit should be able to do so safely immediately, without fear of missing out on a higher offer. However, selling the shares now means you will get slightly less than 320p per share — Heritage shares were trading at around 315p shortly after markets opened — and you'll have to pay dealing fees. That's the price you pay for getting your money early and avoiding the deal execution risk.
What will happen if you choose to wait?
In the next four weeks, shareholders will receive details of a 'scheme of arrangement', which will explain the terms and proposed timetable for the takeover.
The deal will then need to be approved by shareholders — you should receive notification of a corporate action via your broker and be able to vote online or by post.
Due to his arrangement with Al Mirqab, Tony Buckingham is assumed to be acting in concert with Al Mirqab, and will not be eligible to vote on the deal, so his 34% holding won't swing the vote. However, assuming Heritage's remaining shareholders don't vote against the deal, then in due course your Heritage shares will disappear from your broking account and will be replaced by an amount of money equal to 320p, without any fees being charged.
It's up to you whether to wait until the third quarter or simply cash in now — ultimately, you will get slightly more if you wait, but equally, there's always a small chance the deal won't go through, and you may also want the money for a new opportunity in the meantime.
Disclaimer: This article is provided for information only and is not intended as investment advice. The author may own shares in the companies mentioned in the article. Do your own research or seek qualified professional advice before making any purchase decisions.