How long before Ocado Group PLC investors get a reality check?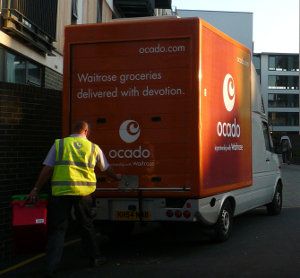 It's only taken 15 years for Ocado Group PLC (LON:OCDO) to turn a profit, but the online grocer managed this feat last year, according to the firm's full-year results, which were published this morning.
Although Ocado did manage to move into the black, it was hardly a banner performance.
Net profit of £7.2m was substantially below consensus forecasts for £12m. and the firm still reported negative cash flow, due to high capex and rising operational costs.
Does this mean that Ocado is now a buy? Hardly, in my view. The online grocer's shares still seem overvalued on any measure you care to name, and the growth in its cost base last year is pretty shocking.
There are other risks, too: if you'd like to know more, I explained all of these issues in a new article for the Motley Fool this morning, which you can read here.
In the meantime, I remain short of Ocado and am comfortable holding that position in anticipation of a likely reality check later this year.
Disclaimer: This article is provided for information only and is not intended as investment advice. The author has a short position in Ocado Group PLC. Do your own research or seek qualified professional advice before making any investment decisions.