How much is BHP Billiton spin-off South32 worth to shareholders?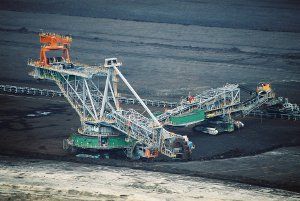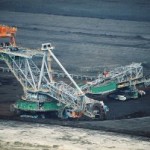 Update 11 June 2015: Now that the dust has settled, I've taken a look at the South32's actual valuation and pro-forma accounts and compared it to my original estimates in the article below. Click here for my new article.
Update 19 May 2015: After two days, South32 shares are trading towards the upper end of my valuation range, which is encouraging.
The promised 40% dividend payout ratio is encouraging, too.
However, it's early days. We'll have to wait until we see the first set of accounts from the firm before forming a more detailed view. I will probably hold my South32 shares until at least that time.
—
In August last year, BHP Billiton plc (LON:BLT) announced that it would spin-off a selection of its non-core assets into a new company, the shares in which would be distributed to BHP shareholders.
Investors had been hoping for a cash return or share buyback, and were not overwhelmed by this idea: BHP shares fell by nearly 8% in the 10 days that followed.
The assets to be disposed of — described by the firm as "a selection of its high-quality aluminium, coal, manganese, nickel and silver assets" were essentially Billiton assets which BHP acquired when it merged with Billiton.
It's certainly true that these assets aren't especially profitable, at the moment, but they do have reasonable scale, and I think the market may have underestimated the medium-term value in these assets.
What are they worth?
Disclaimer: There are lots of approximations involved here. This is just for fun — don't take it too seriously or use it as the basis for any investment decisions.
The demerger is expected to take place in the first half of 2015, and the new firm has now been given a (predictably naff) name — South32 — which appears to refer to the fact that all of the firm's assets are in the southern hemisphere: South Africa, Latin America and Australia.
As I'm a BHP shareholder, I decided to make an attempt at estimating the likely value of the demerged assets, and hence the value of the shareholder return I will receive.
I've taken the list of assets BHP has provided for South32, and used the firm's final results from last year to generate the following numbers:
| | | | |
| --- | --- | --- | --- |
| Asset | Revenue ($m) | Underlying EBIT ($m) | Net operating assets ($m) |
| Aluminium & alumina | 3,287 | 48 | 6,244 |
| Cannington silver | 1,079 | 412 | 234 |
| Energy Coal South Africa | 1,279 | (170) | 989 |
| Illawarra metalurgical coal | 886 | (39) | 1,384 |
| Cerro Matoso nickel | 595 | 10 | 860 |
| Manganese business | 2,096 | 476 | 1,613 |
| Total | 9,222 | 737 | 11,324 |
Source: BHP Billiton results y/e 30 June 2014
Here are the highlights:
Revenue: $9.2bn
Adjusted operating profit/EBIT: $737m
Adjusted operating margin: 8.0%
Net operating assets: $11.3bn
The question now is how to value such a business. Clearly caution is required, despite the new entity's 8% operating margin and meaningful revenues.
I'm going to suggest three possible valuations:
Price to sales ratio of 1: to put this in context, Anglo American currently has a P/S of 0.8, but Rio and BHP have a P/S of around 1.6. South32 should have "minimal net debt" according to BHP, so it should be in a slightly stronger position than Anglo — a P/S of 1 seems reasonable.If South32 had a P/S ratio of 1, this would equate to $1.73 (approx 115p) per BHP share.
BHP has promised that South32 will have a strong balance sheet, so perhaps the market will be more generous and value it at its net asset value of approximately $11.3bn. Again, this is a little more than Anglo American, but significantly less than Rio and BHP.If South32 had a price to book ratio of 1, this would equate to $2.12 (approx 140p) per BHP share.
Finally, I had a stab at valuing South32 on a P/E basis. This required me to estimate how South32's operating profit might translate into post-tax earnings. Last year, BHP's profits after tax were 65% of its operating profits, so I used this as a basis for the calculation.Crunching the numbers gives earnings per BHP share for South32 of 9 cents (approx 6p). BHP, Rio and Anglo are all valued on around 10 times forecast earnings at the moment, so using a P/E of 10 as a guide, South32 could be worth 60p per BHP share.
I've calculated the value of South32 per BHP share because the shares in South32 will be distributed pro-rata to BHP shareholders, so it's logical to look at this like a special dividend.
Although methods 1. and 2. (P/S of 1 and P/B of 1) gave similar results, averaging 128p per BHP share, valuing South32 on a P/E of 10 gave a dramatically lower value of just 60p per share.
If you think abou it, this is logical, — the reason BHP is hiving off these assets is that they are underperforming. The question is whether they can be turned around, and how long this might take.
South32 listing price
In my view, South32 shares are likely to be cautiously received by the market.
There may be some forced selling by institutional investors whose remit doesn't allow them to hold the shares, so I wouldn't be surprised if they dropped to around 50p when they are listed.
Selling the shares at 50p would equate to a 3.6% special dividend — not to shabby, assuming the market doesn't write down BHP shares following the demerger.
However, I suspect that patient investors may snap up South32 shares and enjoy a considerably larger reward, over a 2/3 year timescale, perhaps. As things stand at the moment, that's certainly my plan — I don't intend to sell straight away and will see how the new company performs, first.
Commodity outlook
Finally, just a note to emphasise that it's worth looking at South32 in the context of commodity prices.
Aluminium and silver are very cheap at the moment, but this situation won't last forever. Manganese appears to be very profitable, and the price of nickel rose strongly last year, so this business could also do better in 2014/15 than it did last year.
Disclaimer: This article is provided for information only and is not intended as investment advice. The author owns shares in BHP Billiton and Rio Tinto. Do your own research or seek qualified professional advice before making any investment decisions.