How much is Hargreaves Services really worth?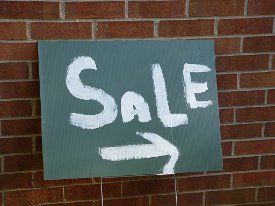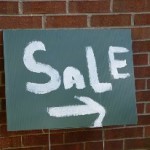 Disclosure: I own shares in Hargreaves Services.
What do you call a company that trades on the following valuation?
1.6 times trailing free cash flow
0.64 times its tangible book value
Net cash of 109p per share versus a share price of 280p
I suspect many people would say it looks too good to be true and is thus a sell. That view may turn out to be correct, but this isn't a China fraud, it's a well-run and reputable UK company.
Shares in Hargreaves Services have fallen since I bought mine, but I averaged down earlier this week on the basis of the firm's solid value credentials and asset backing, which I hope will generate a return from current levels.
Good or bad assets?
A discount to book value is all very well, but in a situation such as this one, where the firm's core coal business is in structural decline, it can be a trap. Are the asset values on Hargreaves' balance sheet realistic and obtainable?
Here's a quick overview based on the firm's most recent accounts:
Net cash (inc. netting off receivables and payables): £34.7m (109p/share)
Net current assets: £88.0m (275p/share)
Net fixed assets: £70.7m (222p/share)
The big appeal here, in my view, is that net current assets are roughly equivalent to the current share price. Net current assets in this case are a mixture of cash and inventories. Although the inventories (mainly coal and related products) might be worth slightly less than at the end of May, they should still be convertible to cash.
You might argue that this is an appropriate valuation, given the bleak future for Hargreaves' mines. Yet the firm has substantial land assets too, which it hopes to use for renewable and property development projects. The current share price does not assign any potential value to the firm's land and property, despite the balance sheet showing net fixed assets worth £70m.
Hargreaves book value is currently 461p per share. I don't expect my investment to yield this kind of return but I do believe there is scope to realise significantly more than the current share price.
Other attractions
There are a couple of other reasons I'm keen on Hargreaves Services. The firm's management, led by chief executive Gordon Banham (who has a 7.1% shareholding) has consistently impressed me with the way it has managed the decline of the group's main business.
The board seems to have taken an objective and realistic approach and appears to have been quite transparent in its communications with investors. Cash generation has been excellent and net debt has been eliminated, leaving a strong balance sheet.
Hargreaves also benefits from significant institutional backing. The firm's largest shareholder, Schroders, has increased its holding from 10% to 18% so far this year, while BNY Mellon has expanded its shareholding to more than 10%.
Disclaimer: This article represents the author's personal opinion only and is not intended as investment advice. Do your own research or seek qualified professional advice before making any trading decisions.