Iraq conflict a concern as Gulf Keystone Petroleum Limited production boosts output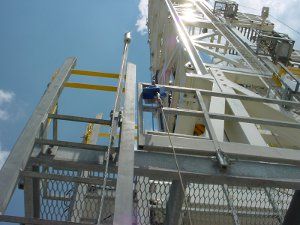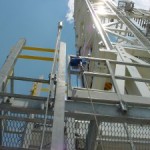 Gulf Keystone Petroleum Limited (LON:GKP) released a production update this morning, confirming that development plans are on track to increase Shaikan production capacity to 40,000 bopd by the end of 2014.
The firm's share price has been battered in recent days, thanks to the events in Iraq, but Gulf Keystone's share price has suffered more than that of Genel Energy, despite their identical exposure to the current political and military issues — I examined this issue in more depth in an article for the Motley Fool, yesterday.
Today's update confirmed that trucked export oil is continuing to be sold through the Turkish port of Dortyol and that two further payments of $6.9m have been received since the firm's last update, in May.
All of which is good news — if it wasn't for the twin problems of the conflict in Iraq and the two tanker loads of exported Kurdish oil that no-one will buy (yet).
In my Fool article yesterday, I wrote that ISIS forces had thus far avoided a confrontation with Kurdistan's well-regarded Peshmerga security forces. However, that situation seems to have changed overnight, as Kurdish forces have now taken contol of Iraq's northern oil town, Kirkuk.
An interesting article on Forbes this morning suggests a slightly conspiratorial — but not implausible — view that Iraq's security forces were instructed to abandon Kirkuk in order to force the Kurdish forces to step in, thus showing the Kurds how much they really need mother Iraq, as a prelude to an oil export deal both sides can stomach. You make your own mind up — it's worth a read, if you're following events from an oil perspective.
As I wrote recently, successful execution of its production growth plans is now key to the Gulf Keystone investment case — so far, the company is delivering.
Disclaimer: This article is provided for information only and is not intended as investment advice. The author may own shares in the companies mentioned in the article. Do your own research or seek qualified professional advice before making any purchase decisions.