Heritage Oil Sinks On Results: Is It A Buy?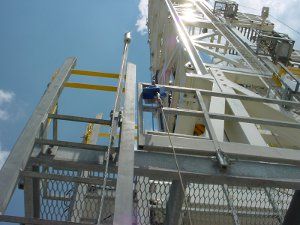 Heritage Oil (LON:HOIL) released its 2012 results on Tuesday. The markets weren't impressed and Heritage Oil's shares closed down almost 6% on the day, but I think that in the long term, the company's potential remains strong.
A quick recap
Heritage Oil transformed itself last year by selling its Miran field in Kurdistan to Genel Energy and spending $850m on buying a 45% interest in the OML 30 oil licence in Nigeria from Shell, which has gross proved and probable (2P) reserves of 1.1 billion barrels of oil. This equates to around $1.70 per barrel of 2P reserves, which looked like a bargain.
The deal transformed Heritage's 2P reserves from 65 million barrels to 412 million barrels and its production rose from virtually nothing to around 12,000bopd.
OML 30 has eight producing fields and Heritage Oil's short-term plan was to refurbish and update the existing infrastructure to boost production, with a view to additional drilling in the future to further increase production.
What's the problem?
At the time of the deal, in November 2012, Heritage reported that current production from OML 30 was about 35,000 bopd. This hasn't proved to be sustainable, and a combination of technical faults with the gas lift system and strike action has pushed average daily production down to around 20,350 bopd.
More encouragingly, Heritage said that oil production has peaked at 42,825 bopd since the acquisition, suggesting that the underlying potential of the fields remains strong, if operations can be placed on a more reliable and stable footing.
The Nigerian oil industry's problems with out-dated infrastructure, labour relations and oil theft are well known, so presumably Heritage was expecting this kind of issue. In its results, the firm said that the faulty gas lift manifold is expected to be fixed by the end of May and that strike actions had mostly been resolved. Heritage said that there has been no evidence of oil bunkering (theft) from the Trans Forcados Pipeline, which carries oil from the OML 30 fields, since its acquisition.
However, the obvious risk for Heritage is that it isn't the operator and only has a minority interest in OML 30; the operator is the owner of the 55% majority interest, a subsidiary of the Nigerian National Petroleum Corporation. This means that Heritage will rely on a good working relationship and consensus with NNPC to get things done.
Financials and legal issues
The main attraction of OML 30 was the potential it offers for high margin, high volume oil production, and it has already generated revenues of $234.5m for Heritage since the acquisition was completed.
Heritage ended the year with an unrestricted cash balance of $90m and made a repayment of $52.5m on the $550m bridging loan it used to purchase its interest in OML 30. Heritage said that interest payments last year totalled $32.2m, and since its other borrowings are minimal, it's probably safe to assume that most of this $32m was used to service the bridging loan.
Bridging loans tend to be expensive, but although Heritage should be able to refinance this loan on a more affordable long-term basis, I suspect that the firm's CEO, Tony Buckingham, is hoping to avoid this. Heritage currently has around $500m of restricted cash, that is being held pending the resolution of a tax dispute with the Ugandan authorities.
Success in this dispute would enable him to pay off the bridging loan in one move, so I suspect Buckingham will live with the cost of it a little longer to see how the court case pans out.
Exploration prospects
Although Heritage's main focus is on stabilising and increasing production in Nigeria, it does have an active exploration portfolio.
The firm's licences in Tanzania and Papua New Guinea offer decent potential and while no drilling is likely until next year, seismic surveys and other work are underway this year.
Outlook
Heritage Oil believes that production from OML 30 could reach 300,000 bopd in the long term, and is planning to start drilling new wells in the second half of 2014.
If the firm manages to deal with all the issues involved in operating in Nigeria and production gets anywhere near these levels, OML 30 will be a big success, and the firm's share price could rise considerably.
This isn't going to be a quick process and I suspect there will be more problems along the way, but unlike poorly-funded small caps, Heritage should be able to deal with these as long as its relationship with the operator remains strong.
Heritage shares are currently trading at around 160p, their lowest level since the acquisition. I think they look attractive at this price for the long term, although I wouldn't rule out further falls over the summer.
Disclosure: At the time of writing, Roland did not hold shares in Heritage Oil.
Disclaimer: This article is provided for information only and is not intended as investment advice. Do your own research or seek qualified professional advice before making any purchase decisions.