Is Murgitroyd Group plc poised for a recovery?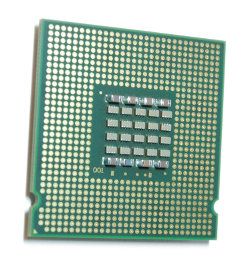 Disclosure: Roland owns shares of Murgitroyd Group.
A short post to introduce one of the latest additions to my value portfolio.
Murgitroyd Group (LON:MUR) is a £36m firm specialising in "intellectual property advisory services".
The main part of the business seems to be providing patent attorney services and the group operates throughout Europe. It's also active in the US, where it's targeting longer-term growth by selling European patent services to US companies.
Murgitroyd's share price fell by about 25% in one day in January, after the company warned investors that first-half profits would be below expectations. Full-year profit guidance was also cut. I am generally a believer of the adage that profit warnings often come in threes, so I'd normally have stayed away a little longer.
However, last week's third-quarter trading statement was much stronger than expected, advising investors that:
"The Board also confirms that the underlying trading result for the third quarter was much improved on the first half performance and ahead of revised internal forecasts for the period."
A further trading update is expected in June 2017. Arguably I should have waited until then to consider a buy. But I've been tempted by the company's strong balance sheet and value credentials.
I'd also argue that this sector is only likely to expand over the coming years, providing attractive growth and consolidation opportunities for a mid-sized player such as Murgitroyd.
Why I bought
Here's a short summary of Murgitroyd's financial attractions:
10-year average eps growth rate of 4.6%
10-year average dividend growth rate of 6.2%
Earnings per share convert consistently to free cash flow — around 72% cash conversion since 2011
Free cash flow consistently covers the dividend, usually by a large margin
Debt free with net cash of £1.1m, which is a significant amount relative to TTM net profit of £2.7m
5-year average ROCE of 16%
Forecast P/E of 13, falling to a P/E of 12 for 2018
4% dividend yield
This appears to be a consistently profitable and cash generative business, with a moderate valuation and stable long-term growth.
Another point worth noting is that founder Ian Murgitroyd remains chairman of the group, with a 26.8% shareholding. Edward Murgitroyd, who I assume is his son, has a 4.3% stake and heads up the group's US presence in his role as vice chairman. This family ownership ought to ensure that the focus remain's on sustainable long-term growth and that acquisitions are proportionate and carefully considered. I hope.
In any case, I've bought some Murgitroyd shares and await the trading update in June and the firm's full-year results in September with keen anticipation.
Disclaimer: This article is provided for information only and is not intended as investment advice. Do your own research or seek qualified professional advice before making any trading decisions.