Is Now the Time to Buy Victoria Oil & Gas?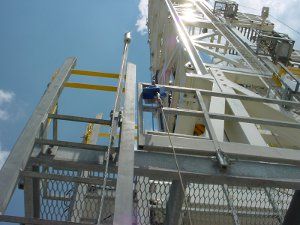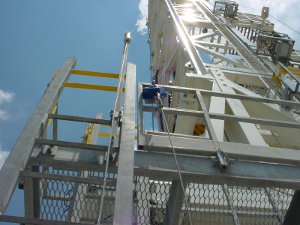 Sometimes company announcements are like buses — you wait for ages and then several come along at once.
It's been a bit like that with Victoria Oil & Gas (LON:VOG) recently.
For those who aren't familiar with the firm, it's a small oil and gas company with a 95% interest in the Logbaba onshore gas field in Cameroon.
Local monopoly
The company's business model is to take advantage of the poor infrastructure and high energy costs in the region by providing gas to local industrial businesses for thermal and power use.
Victoria Oil & Gas has faced a number of obstacles in the creation of its own pipeline network and the implementation of gas equipment on customer premises, but it does now have 15 live customers taking 2.8mmscf/d of gas, which equates to approximately $18 million per year.
This is still not very much, but Victoria has ten contracted customers waiting to have their facilities converted to take gas, plus a pipeline of up to 60 prospects, and the company believes that total gas demand could rise to 40 mmscf/d in the medium term, which would equate to around $250m per year.
All current contracts are fixed at a gas price of $16/mmbtu, at a time when US natural gas costs just $3.50/mmbtu — providing a great example of how gas producers serving local markets can provide diversity within an oil and gas portfolio.
Victoria hasn't got this far without facing some funding difficulties, as you might expect, and the latest fundraising — which will see it fully funded through to the end of its year and (hopefully) a self-sufficient level of positive cash flow — knocked the share price down to 1.5p, giving it a market cap of just £38m
Turning the corner?
Recent developments have combined to make me believe that the company has reached a turning point, and should be able to deliver both positive cash flow and share price growth over the next couple of years: I've been sufficiently convinced to persuade me to add some shares in this company to my SIPP.
Here's a summary of developments so far this year.
Developments so far in 2013:
January 2013: Victoria Oil & Gas issues positive operations update highlighting progress with Logbaba rollout and confirming that it would seek a buyer or farm-out deal to help realise some of the value in its highly prospective Siberian asset, West Medvezhye, which it simply cannot afford to develop single-handedly.
February: Victoria Oil & Gas announces a £23m equity raise and subsequently announces it has appointed a new Chief Executive Officer, John Scott (former FD of Indus Gas (LON:IND) and an experienced Africa hand). Victoria didn't previously have a  CEO and this seems like a positive development to me, as it should provide the company with greater operational focus.
There's always a fly in the ointment, and in this case it's a company called RSM Production Corporation which is engaged in a legal battle with Victoria Oil & Gas over ownership of a 38% share of Logbaba, which, according to Victoria, it relinquished in 2011 when it failed to meet financial obligations towards its interest. This is reminiscent of Gulf Keystone's current legal battle and seems likely to be resolved in Victoria's favour, but is a headache nonetheless.
Finally, today saw Victoria Oil & Gas announce that it had appointed emerging markets specialist bank Renaissance Capital to evaluate the options for the West Medvezhye licence I mentioned above.
All in all, I believe things will improve this year — I don't expect Victoria Oil & Gas to become the next Tullow Oil, but I do think it has the potential to double or triple in value over the next couple of years.
Disclosure: Roland owns shares in Victoria Oil & Gas and Gulf Keystone Petroleum but not in any other companies mentioned in this article.
Disclaimer: This article is provided for information only and is not intended as investment advice. Do your own research or seek qualified professional advice before making any purchase decisions.