What does the DNO bid mean for Gulf Keystone Petroleum Limited shareholders?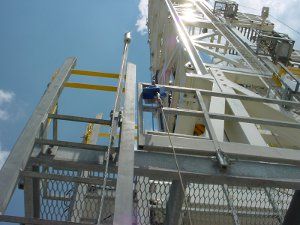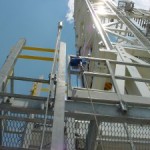 Disclosure: I have no financial interest in any company mentioned.
I'll update this post when Gulf's board issues a statement or any further news emerges.
Update 29/07/16 @ 1945: Gulf Keystone issued a response to the DNO proposal after the market closed today.
The firm says that as the DNO proposal is for a post-restructuring takeover, the firm's focus remains firmly on executing the restructuring successfully. Significantly Gulf emphasises that:
"we will not engage in any additional process that causes the Company to be distracted from that objective" [the restructuring]
In my view this implies support for the DNO proposal. But even if I'm wrong, this story can only end one way. Gulf Keystone shares remain dramatically overvalued, in my opinion.
Update 29/07/16 @ 1010: Gulf Keystone has issued a holding statement saying it is reviewing DNO's proposal.
Update 29/07/16 @ 0945: Gulf Keystone shares continue to trade up on the day at about 4.2p versus the restructuring share issue price of c.0.83p and the DNO offer price of 1p.
This is crazy in my opinion. Although the DNO bid arguably undervalues the long-term upside from Shaikan, it certainly doesn't undervalue it by a factor of 300 per cent or more. I remain confident that Gulf Keystone shares have much further to fall.
DNO makes $300m offer for GKP
Norwegian operator DNO ASA has launched a $300m takeover bid for Gulf Keystone Petroleum Limited (LON:GKP).
The cash and shares deal is intended to be implemented after Gulf's proposed refinancing has been completed.
DNO's offer is priced at a 20% premium to the equity value of USD 0.0109 at which Gulf Keystone plans to issue new shares under its refinancing plan.
DNO appears to have designed the offer to attract Gulf's bondholders. This makes sense, as with Gulf in default on its bonds, the firm's bondholders are in de facto control of Gulf Keystone.
According to this morning's release from DNO, here's what's on offer:
For the Gulf Keystone guaranteed noteholders, the DNO terms reflect 111 percent of par value compared to 99 percent under the contemplated restructuring;
For the convertible bondholders the DNO terms reflect 18 percent of par value compared to 15 percent under the contemplated restructuring;
For ordinary shareholders, the offer represents a 20 per cent premium to the share price of USD 0.0109 at which Gulf Keystone is planning to issue new shares as part of the planned restructuring.
$120m of the offer will be in cash, with the remainder in shares. This will provide bondholders who don't want to hold equity to make an immediate exit in cash (rather than having to try and dump their equity into a soft market).
There's no response yet from Gulf Keystone's board. I'd imagine that this is because they need to consult with their bondholders before issuing a statement.
My view is that this offer is likely to be attractive to Gulf Keystone's bondholders.
Will anyone outbid DNO?
DNO is the largest of the Kurdistan producers in terms of both production and reserves. This morning's statement made it clear that DNO is top dog in Kurdistan, and points out that Gulf Keystone is already dependent on its pipeline connection facilities.
I particularly liked the way that DNO emphasised that its oil is better quality (higher API number = lighter oil) than that of GKP. Here's an extract from DNO's proposal:
DNO has been active in the Kurdistan region of Iraq since 2004 and ranks number one among the international oil companies in oil production (50 percent), oil exports (60 percent) and proven oil reserves (50 percent).

DNO holds a 55 percent stake in and operates the Tawke oil field at a current production level of around 120,000 barrels of oil per day (bopd) of 27 degree API crude. Gulf Keystone holds a 58 percent stake in and operates the Shaikan oil field at a current level of around 40,000 bopd of 17 degree API crude.

Production from Shaikan is transported daily by road tanker to DNO's unloading and storage hub at Fish Khabur for onward pipeline transport to export markets.
In my view, this is an opportunistic but pragmatic and fair offer from DNO. The reality is that companies in financial distress — like Gulf Keystone — can't pick and choose. Gulf may not have the luxury of waiting until the market improves before selling up.
Gulf Keystone bulls will presumably believe that today's offer from DNO is the opening salvo in a bidding war. Personally, I doubt this. My view is that other Kurdistan firms are unlikely to make a competing offer. DNO's deep connections in the region give it an advantage. I can't see an outsider wanting to get involved given the complexities and risks of operating in Kurdistan.
Disclaimer: This article represents the author's personal opinion only and is not intended as investment advice. Do your own research or seek qualified professional advice before making any trading decisions.