JKX Oil & Gas Board Fights Back With Shareholder Letter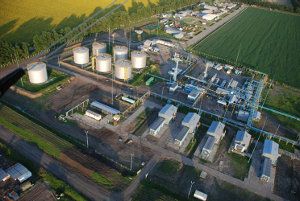 Following last week's news that Eclairs Group aim to cull the chief executive and commercial director from the JKX Oil & Gas (LON:JKX) board at next week's AGM, JKX has launched its fightback with its own letter to shareholders.
The main gist of the letter is that JKX believes that the Ukrainian businessmen behind Eclairs Group and Glengary Overseas are planning to combine their efforts (jointly, they own 39% of JKX) in order to destabilise JKX and get control of the firm on the cheap.
JKX's letter includes a number of other claims that are intended to discredit the intentions of Eclairs' controlling shareholder, Mr Igor Kolomoisky. Here's a taste:
One of Eclairs' previous nominees for a JKX board position, Mr Yudin, 

is on the wanted list of the Ukrainian Ministry of Internal Affairs and faces charges for "abuse of authority or office with grave consequences" 

The firm's bond issue earlier this year was necessary because banks refused to lend to the firm  "

due to concerns over the shareholding in the Company of Mr Kolomoisky."

Material inaccuracies in Eclairs' open letter, relating to alledged tax disputes, operational failures and environmental breaches, all of which JKX denies.
Finally, a

ccording to JKX, one of the signatories to the Eclairs letter was a Michael Bakunenko, who is also the Director of Corporate Development and Strategy and Ukrnafta, Ukraine's state-controlled oil company. It's not hard to see the scenario the JKX board is hinting at here: Ukrainian shareholders take control of JKX on the cheap, and then sign a sweetheart deal to sell their output to Ukrnafta…
The dispute between Eclairs Group and JKX is developing into a bit of a brawl, and the AGM on June 5 could be quite a tense event.
If you'd like to know more, then you can read the full text of JKX's letter to shareholders here.
Disclaimer: This article is provided for information only and is not intended as investment advice. The author may own shares in the companies mentioned in the article. Do your own research or seek qualified professional advice before making any purchase decisions.