JKX Oil & Gas Faces Shareholder Revolt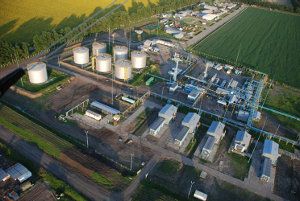 JKX Oil & Gas (LON:JKX) is facing a shareholder revolt backed by its largest shareholder, Eclairs Group, which is backed by Ukrainian businessman Igor Kolomoisky, and holds 27.55% of JKX's shares.
Eclairs has published an open letter to JKX shareholders today, calling for them to support Eclairs' attempt to have JKX chief executive Dr. Paul Davis and Peter Dixon, its commercial director, replaced.
According to some reports, Eclairs already has the backing of JKX's second-largest shareholder, Glengary Overseas, which holds 11.45% of JKX shares. The two combined wield 39% of the vote, so it is possible that Eclairs Group will succeed.
In the open letter, which was published here, Eclairs highlight the 88% decline in JKX's share price since 2008 and the fact that production fell from 4.67MMboe in 2007 to 2.8MMboe in 2012. They point out that dividends have been suspended since 2011 and claim that JKX has a "track record of unsatisfactory operational delays, cost over-runs and missed targets".
In JKX's defence, I should point out that if the firm can maintain its April production levels, annual production could rise to around 4.2MMboe this year, although much of it is low-priced Russian gas.
Eclairs Group say that they are committed to the future of JKX as an independent listed company, and while they have replacement directors in mind, say they are happy to consider alternative choices.
The AGM takes place on June 5, so we don't have long to wait until the outcome is known. You can read the full text of the letter here.
Disclaimer: This article is provided for information only and is not intended as investment advice. The author may own shares in the companies mentioned in the article. Do your own research or seek qualified professional advice before making any purchase decisions.