JKX Oil & Gas Plays Hardball: Major Shareholders Banned From AGM Vote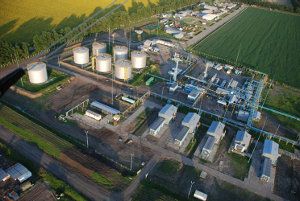 Update 5 June 2013: As I suspected might happen, lawyers for Eclairs Group and Glengary Overseas made haste to court after JKX's decision last week, and have secured an interim order allowing them to attend and vote at today's meeting.
Even if the shareholders succeed in voting CEO Paul Davies out of a job, he will be allowed to remain in place until a full trial to assess the legitimacy of JKX's ban is completed. The trial is expected to start on July 22.
You can see JKX's related RNS here and the FT's coverage here.
—
It's turning out to be an entertaining, if worrying, week for shareholders in JKX Oil & Gas (LON:JKX).
The firm's two largest shareholders, Eclairs Group and Glengary Overseas, are currently trying to unseat JKX's CEO, Paul Davies, due to the firm's poor financial performance over the last five years. Both companies were planning to vote against Davies' reappointment at the firm's AGM on June 5.
After publishing a strongly-worded letter to shareholders earlier this week, JKX has gone one step further and banned representatives of Eclairs Group and Glengary Overseas from attending or voting at next week's AGM.
The two firms are the largest shareholders in JKX and collectively control 39% of shareholders' votes, so the suspension of their voting rights is likely to allow the JKX board to be re-elected without significant opposition.
The move was made under the auspices of section 793 of the Companies Act 2006, which requires shareholders to identify and explain their influence on their shareholdings. The parties involved are Eclairs Group, and its owners Igor Kolomoisky and Gennadiy Bogolyubov, and Glengary Overseas, which is controlled by Alexander Zhukov, from whom Igor Kolomoisky "indirectly acquired his original indirect shareholding in JKX", according to JKX.
In this case, JKX claims that it cannot identify "the arrangements between Eclairs, Mr Kolomoisky and Mr Bogolyubov, on the one hand, and Glengary and Mr Zhukov, on the other hand, relating to the exercise of voting rights in JKX."
It remains to be seen whether this ban will survive the potential onslaught of the Ukrainians' highly-paid lawyers, but there is no doubt that this is now full-scale war. The firm's share price has responded positively so far, and is up more than 3% on the day as I write, the dispute is potentially worrying for JKX shareholders, who want the company to concentrate on its main business of pulling oil and gas out of the ground — something it has been doing quite well so far this year.
You can read the full announcement here.
Disclaimer: This article is provided for information only and is not intended as investment advice. The author may own shares in the companies mentioned in the article. Do your own research or seek qualified professional advice before making any purchase decisions.