JKX Oil & Gas Shareholders Back CEO Despite Protest Vote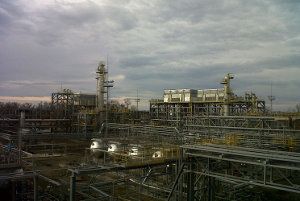 A majority of shareholders have backed the re-election of JKX Oil & Gas Plc (LON:JKX) CEO Dr Paul Davies, despite nominees representing the company's two largest shareholders, Eclairs Group and Glengary Overseas, voting against the proposal.
JKX believes these two companies may be acting in concert to try and take control of JKX, without declaring a formal takeover offer.
As I reported this morning, JKX's decision banning Eclairs and Glengary from voting at today's AGM was overturned in court and the company was obliged to allow the shareholders' nominees to vote, although yesterday's interim court order could still be reversed when the case goes to trial in July.
At today's AGM, Davies was re-elected with 52% of the vote, giving the JKX board a narrow victory against the 47% of the vote mustered by Eclairs and Glengary and various additional shareholders who chose to vote against Davies. Eclairs and Glengary collectively own 39% of JKX shares.
For the time being, it looks as if shareholders are backing Davies' to continue with his recovery plan, which has seen the firm deliver good progress against its targets so far this year. I'm going to continue to hold my shares in JKX, with a price target of 80p.
Disclaimer: This article is provided for information only and is not intended as investment advice. The author may own shares in the companies mentioned in the article. Do your own research or seek qualified professional advice before making any purchase decisions.