Lamprell delivers solid results but faces uncertain outlook: what should I do?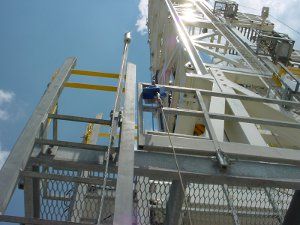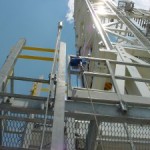 Disclosure: I own shares of Lamprell.
Yesterday's results from Dubai-based oil rig builder Lamprell reported a net profit of $66.5m, ahead of forecasts for $59.4m. The firm's balance sheet remains strong, with year-end net cash of $210.3m.
As I discussed in December, my concern is over what happens when the firm's current order book starts to empty. Yesterday's results provided a bit more detail on this.
Lamprell currently has an order backlog of $740m, of which 90% is attributable to 2016. That's a big decline from a backlog of $1.2bn one year ago, but I can live with that in the context of the industry-wide downturn.
A more serious concern is that just $74m of revenue is attributable to 2017 and beyond. Investors need to pin their hopes on Lamprell's bid pipline, which the group says is marginally higher than last year at $5.4bn (2014: $5.2bn).
Lamprell says it has massaged and reshaped the bid pipeline to focus on opportunities closer to home in the Middle East. As I've suggested before, Middle Eastern producers with low cost production (mainly NOCs) have not cut back as much as the supermajors and indepedent E&P companies.
Lamprell has modernised its facilities and is currently busy. The group is playing to its strengths, and focusing on core customers close to home. Despite all of this, I fear that 2017 could be painful. However, having halved my position in December, I've decided to sit tight and continue to hold.
But I'm still a little nervous.
Disclaimer: This article is provided for information only and is not intended as investment advice. Do your own research or seek qualified professional advice before making any trading decisions.