Lamprell plc FY update: With cash of 50p per share, I'm happy to wait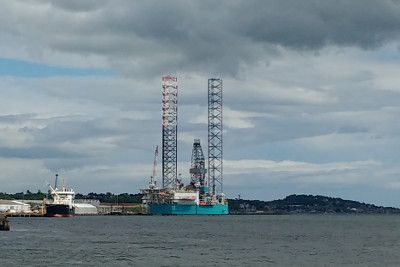 Disclosure: Roland owns shares of Lamprell.
23/01/2017: Just a brief review of today's pre-close update from rig builder Lamprell plc (LON:LAM).
The group's shares ended the day down by about 7%, but having read through the statement I didn't see anything especially alarming or surprising.
Year-end net cash is expected to be above last year's figure, which I take to mean above the 2015 year-end net cash figure of $210m. This should mean that Lamprell has about 50p per share of cash, with more to come in H1 has the firm's remaining new-build rigs are completed and paid for. Costs are falling fast as staff are laid off following the completion of each rig, but Lamprell says it is maintaining capacity in areas of core competency.
The firm confirmed revenue guidance of "around $700m" for 2016, which is slightly below the consensus figure shown in Stockopedia of $748m. Guidance for 2017 is $400-500m for 2017, "with the current market pointing to the low end of the range". That's in line with the consensus figure of $416m shown in Stockopedia at the time of writing.
These figures are a touch disappointing but aren't really a surprise. It's been clear for some time that Lamprell faces a lean 2017. The company says that cash generation should remain positive this year. I'd hope to see some more contract wins during H2. But for me, the main story remains the group's high level of net cash and its potential for future growth.
I continue to hold.
Disclaimer: This article is provided for information only and is not intended as investment advice. Do your own research or seek qualified professional advice before making any trading decisions.