Lamprell Plc: Solid numbers, but why the review?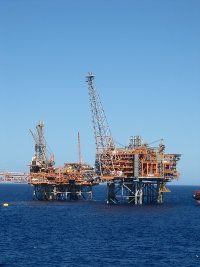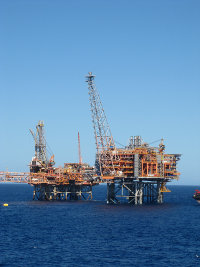 Disclosure: I own shares in Lamprell.
This week's 2015 interim results from Lamprell (LON:LAM) contained no nasty surprises.
A net profit of $20m and revenue of $341m is consistent with the firm's guidance for a result heavily-weighted towards H2, due to the timing of construction cycles.
Cash flow looks strong and net cash was up slightly to $316m, representing 44% of the firm's market cap.
Although the level of net cash varies with working capital requirements, this balance sheet strength must provide a good chunk of downside protection for investors.
The only problem is that the unexpected retirement of CEO Jim Moffatt has coincided with the firm deciding that it needs a strategy review. Should shareholders be concerned?
Just a precaution?
Thus far, Mr Moffatt appears to have done a good job of turning around Lamprell and sorting out the firm's finances. As far as I can tell, the firm is on a sound footing both financially and operationally.
This is what Lamprell had to say in this week's interims about its decision to launch a strategy review:
In the context of the prolonged market weakness, the Board is undertaking an in-depth review of the earlier announced strategy to ensure that it is sufficiently robust to withstand the current industry challenges. The Board remains confident the Group is well positioned to leverage growth opportunities in the medium to long term, whilst maintaining a competitive position in the short term.
The message seems to be that the firm has revised its view of market conditions and now expects them to remain softer, for longer, than expected.
There doesn't seem to be an obvious problem. The firm's order backlog was unchanged from the year end at $1.2bn at the end of June, while revenue coverage was 90% for 2015 and 60% for 2016, slightly higher than comparative figures from 2014.
Margins appear to remain reasonable. Lamprell reported a gross margin of 11.6% for the first half of the year, down from 13.6% last year. That translates into an operating margin of 7.6%, down from 8.4% for the same period of last year.
Unless pricing on newer work is collapsing, these margins don't seem to be a cause for concern either.
For the time being, I don't see any reason to change my view on Lamprell and continue to hold.
Disclaimer: This article is provided for information only and is not intended as investment advice. Do your own research or seek qualified professional advice before making any trading decisions.