Morrison's interim results: I'm not selling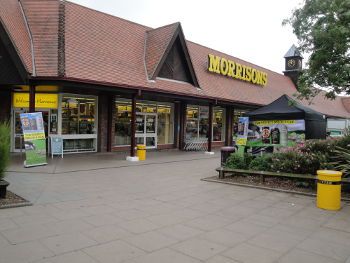 Disclosure: I own shares in Wm Morrison Supermarkets.
After delivering a crowd pleaser yesterday by announcing the disposal of its loss making convenience stores, Wm Morrison Supermarkets (LON:MRW) delivered a mild disappointment today.
The firm's interim results were slightly below expectations, and the firm's shares ended the day down by around 3%.
Having read through the results, however, I'm not too concerned.
Firstly, I'm not concerned because this was always going to be a multi-year turnaround.
Secondly, I'm not concerned because the essentials still seem to be ok. Both operational and financial metrics appear reasonable and suggest progress is continuing to be made. Here are some extracts from the results:
Sales performance (ex-VAT)

2014/15

2015/16

Q1

Q2

Q3

Q4

Q1

Q2

Group LFL:

Sales ex-fuel*

-7.1%

-7.6%

-6.3%

-2.6%

-2.9%

-2.4%

Sales inc-fuel*

-8.2%

-7.5%

-8.0%

-5.1%

-6.6%

-5.4%

* For supermarkets, online and convenience stores, reported ex-VAT and in accordance with IFRIC 13

Summary of operational key performance indicators (KPIs)

2014/15

2015/16

Q1

Q2

Q3

Q4

Q1

Q2

LFL Items per Basket

y-on-y change*

-5.9%

-3.2%

-2.4%

-0.1%

-0.1%

-1.1%

LFL Number of Transactions

y-on-y change*

-3.6%

-5.0%

-3.3%

-1.9%

-3.2%

-2.6%
I'm not bothered about falling fuel sales, as this is simply the result of fuel price deflation. The decline in sales ex-fuel is continuing to slow, as is the rate at which transaction numbers are declining, over the first half as a whole.
Financially, things aren't too bad either:
Operating margin: 2.1%
Free cash flow, excluding property disposals: £289m
Proceeds from property disposals: £181m
Net debt down by £254m to £2,086m
Overall positive cash flow of £64m
Cash flow questions: I do have some reservations. Much of the free cash flow appears to have been driven by an improvement in working capital. In other words, stretching credit and demanding more prompt payment from debtors.
Although I can believe that these improvements are sustainable, I am not sure how much further they can be extended. Morrisons might struggle to continue to generate free cash flow in this way, although it's good to see the progress which has been made.
Dividend: A minimum payout of 5p is guaranteed for the current year, but there's no commitment beyond that. The firm expects to decide an approrpriate dividend policy for future years at a later date. Current market forecasts suggest a payout of 5.9p, but I'm not sure I'd be that optimistic at present.
Management: New CEO David Potts appears to have a firm hand on the tiller and to be happy to make big decisions quickly, as we've seen with the disposal of M Local.
Mr Potts has built a new core team of very experienced supermarket and retail people, almost all with signficant experience in major UK retail chains.
Outlook: I see Morrisons as a long-term investment which could take a few years to come good, but which remains a quality business with an attractive brand. The valuation is at a long-term low, as I highlighted here.
I remain happy to hold for the long term.
Disclaimer: This article is provided for information only and is not intended as investment advice. Do your own research or seek qualified professional advice before making any trading decisions.