Mwana Africa plc Bounces As Chinese Backers Fund Cash Shortfall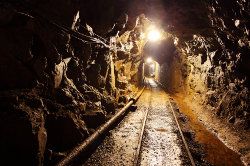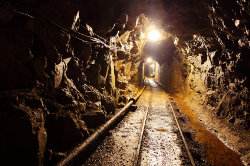 Mwana Africa plc (LON:MWA) shareholders saw the value of their shares plunge to little more than 1p recently, after the company announced that despite making good operational progress with its assets, it needed to raise some cash to stay in business beyond the end of October.
As I suspected might happen, Mwana's Chinese backers have come to the rescue. In a news release this morning, Mwana announced that it had raised $3.2m from a subscription of 130,254,717 new shares by two existing shareholders, China International Mining Group Corporation (CIMGC) and CIMGC's chairman, Mr Ning Yat Hoi, who is also a non-executive director of Mwana.
Markets welcomed the news and the shares were up by 12% shortly after markets opened, consolidating recent gains triggered by a firmer gold price and leaving Mwana's share price up by 58% over the last month, albeit down by 63% on the year to date.
Musical Chairs?
On Monday, Mwana announced that its Chairman, Oliver Baring, had resigned with immediate effect. On Tuesday, the firm announced Baring's replacement, Mark Wellesley-Wood, a mining engineer with a strong finance background, and plenty of experience in South Africa.
My first thought following Baring's sudden departure was that his presence was impairing the company's fundraising efforts, and today's news suggests that may have been true, given that Mwana's news release suggests that the subscription letters for the new shares were signed on the 3rd, the day after Baring's resignation.
What next?
The investment case for Mwana is still far from clear, and it remains intensely vulnerable to further falls in the price of gold. The Freda Rebecca gold mine should be cash flow positive as long as gold doesn't drop much below $1,200, and the firm's revised plan for its BNC Trojan nickel mine may also help generate some cash flow, although Mwana has been cagey about the precise numbers, which worries me.
However, despite several promising undeveloped assets, Mwana remains short of cash and admitted in today's announcement that any further development of its projects "will be done through project level funding " and that it "is actively considering whether there will be further equity issuance within its existing headroom." 
Disclaimer: This article is provided for information only and is not intended as investment advice. The author may own shares in the companies mentioned in the article. Do your own research or seek qualified professional advice before making any purchase decisions.