Mwana Africa plc Delivers Solid Update: On Track For Growth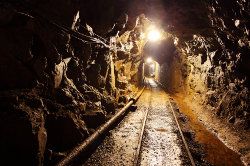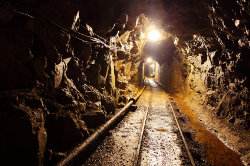 Mwana Africa (LON:MWA) delivered an impressive operational update today, demonstrating good progress along the growth path it has previously laid out.
The firm — if you aren't familiar with it — is a £41m multi-commodity miner with operations and exploration prospects in gold, nickel, copper and diamonds. The mainstay of its business is its Freda Rebecca gold mine in Zimbabwe, which produced 65,350 ounces of gold over the last 12 months.
A positive update
Today's update was timely, as the company's share price has been mauled somewhat recently following the rupture of a leach tank at Freda Rebecca in February and the more recent fall in the price of gold.
According to the firm, gold production from Freda Rebecca for the 12 months to March 2013 was 65,350 ounces, a 36.8% increase on the same period last year. Although this is slightly lower than guidance due to the leach tank incident, in my opinion this shortfall was easily outweighed by the news that cash costs per ounce had fallen from $1,021/oz last year to $883/oz for the 12 months to the end of March.
This is a credible and timely reduction, given the recent weakening of the gold price.
Other progress
Mwana slipped out another piece of good news in a separate announcement last week. Its Trojan Nickel mine in Zimbabwe dispatched its first shipment of nickel concentrate since production restarted following the refurbishment of this mine after a four-year period of care and maintenance. Today's update confirmed that the mine's JORC-compliant nickel resource has now been upgraded by 152% to 114,952 tonnes.
Mwana has an offtake agreement with Glencore International for all concentrate produced at Trojan, and while the amount of money involved isn't yet significant, the shipment is on schedule, demonstrating the company's operational progress.
Chinese money
Mwana also has a 2.6 million ounce JORC-compliant gold resource in the Democratic Republic of Congo (Zani Kodo) which is close to Randgold Resources massive Kibali mine in the DRC. In February, Mwana announced a 30% increase to this resource, and drilling work is underway to deliver further upgrades.
However, one of Mwana's more significant achievements, I think, has been to raise signficant financial backing from two Chinese firms. Its deal with Zheijiang Hailiang Company Limited, a major copper producer, should enable it to expedite the development of its DRC copper prospects, while its restart of the Trojan nickel mine was facilitated by a deal with China International Mining Group Corporation (CIMGC).
Chinese money is playing a big role in the African resource sector at present, but I don't think the Chinese are spending indiscriminately and the backing provided by these companies — combined with a $32.8m placing in April 2012 — should give Mwana a better than average chance of delivering on its plans without too much more dilution.
Disclosure: Roland hold shares in Mwana Africa but not in any of the other companies mentioned in this article.
Disclaimer: This article is provided for information only and is not intended as investment advice. Do your own research or seek qualified professional advice before making any purchase decisions.