Mwana Africa plc Issues Results: Operational Progress Marred By Looming Cash Call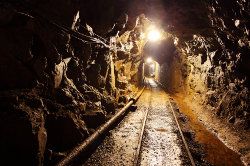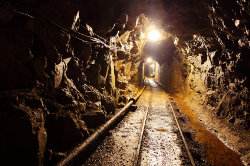 Just over a week ago, I said that I would reserve judgement on Mwana Africa plc (LON:MWA) until I saw some more recent financials.
Today, the company published its final results, which were a very mixed bag indeed.
Top-line financials were broadly positive, with one exception:
Revenues up 34% to $109.2m

Pre-impairment profit of $0.5m
Statutory loss of $43.5m, thanks to the $43.7m impairment charge on BNC, which operates the group's Trojan nickel mine — of which more in a minute
Good news is golden
Full-year gold sales from Freda Rebecca were slightly better than I expected, and came in at 65,350 ounces for the year, a 37% increase on 2012. The mine generated $42.8m of operating cash flow and $36.7m of pre-tax profits.
C1 cash costs fell by 13.6% to $897 per ounce and encouragingly, C3 total costs dropped by 9.5% from $1,231 per ounce to $1,115 per ounce, which is below gold's June low of $1,180/oz and comfortable below the current price of $1,320/oz.
On the exploration front, Mwana managed to increase the JORC compliant gold resource of its Zani-Kodo project to 2.6Mozs, up by 30% from February 2012.
All of which is good — so now for the bad news.
What about the bad news?
If you own shares in Mwana, you will probably have noticed that the firm's share priced fell by 25% yesterday, thanks to the firm's admission that it may soon run out of money.
The underlying problem is that the price of nickel has fallen from $16,500/tonne at the end of last year to around $13,600/tonne at present. At this price Mwana's BNC Trojan nickel mine is not profitable and thus cannot secure the funding it needs to complete the redevelopment of the mine. The company says it is looking at other options that may be more viable, but in the meantime has impaired almost the complete value of BNC to reflect the uncertainty over the viability of this asset.
At the end of June, Mwana had $5m cash on hand, which it said would enable the firm to continue operating until 31 October 2013. This is based on the assumption that gold production will average $5,955 oz/month, the gold price will average $1,250/oz and other cost-cutting measures will be completed in-line with current plans. These seem reasonable assumptions, but the big question is how and if Mwana will manage to raise some more cash. A rights issue? Debt seems unlikely, given the current weakness of its cash flow situation.
It it the end?
Mwana's share price has fallen by 75% so far this year. Despite this, its production and exploration assets are not bad — and in isolation, the Freda Rebecca gold mine should remain viable, even at current gold prices.
The company's 2.6Moz Zani Kodo gold project has promise and may attract investment by virtue of its proximity to Randgold Resources' Kibali mine, while Mwana's $25m deal with Zheijiang Hailiang Company to explore 28 of its Katanga copper licences in the DRC is also promising.
Mwana says that discussions to secure the necessary funding are "at an advanced stage" and the Board has a "reasonable expectation" that they will be successful — but of course, like any distressed borrower, the terms won't be as favourable as they would be at other times.
Finally, hanging over all of this is the threat posed by Zimbabwe's indigenisation policy, which requires the transfer of 51% of mining operations to local interests. Mwana sold 15% of Freda Rebecca to a Zimbabwean investor last year, but that's as far as things have gone — so potential uncertainty remains about how and if the indigenisation requirements will be met.
Whether Mwana will overcome these obstacles to realise some value from its assets is uncertain. There's a real possibility that it may do, but it's definitely a risky bet at the moment.
Disclaimer: This article is provided for information only and is not intended as investment advice. The author may own shares in the companies mentioned in the article. Do your own research or seek qualified professional advice before making any purchase decisions.