Mwana Africa plc Reports Increase In Gold Production but Questions Remain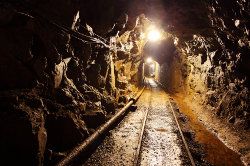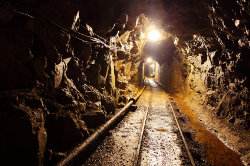 Mwana Africa (LON:MWA) has published an operational update today, ahead of its full-year results, which should be due in the not-too-distant future.
The multi-commodity mining firm has recently been struggling with a funding shortfall, following this year's falls in the prices of gold and nickel, and its share price is down by around 70% on the year-to-date.
Gold – Freda Rebecca
Mwana's main business is its Freda Rebecca gold mine, in Zimbabwe. The firm had a setback in February when one of the mine's leach tanks ruptured, but today's update shows that production has returned to pre-February levels and reports gold production of 14,716 ounces over the three months to June 30, an 18% increase over the previous quarter.
However, this production level equates to annual production of around 59,000 ounces — substantially below the annualised production rate of 72,000 ounces promised in the company's interim results, which were published last December. It's also below the 65,350 ounces produced in the 12 months to 31 March 2013.
What's more, the interim results reported that C1 costs had been reduced to less than $800 per ounce, but April's update reported C1 costs of $883 per ounce, and today's update reports C1 costs of $949 per ounce. This leaves me wondering what the more inclusive C3 costs are likely to be.
Mwana is also working on a pilot plant to test the viability of treating Freda Rebecca's tailing dumps, which if successful, might help generate a modest improvement in gold production and revenues from the company's key asset.
Nickel worries
Mwana's other commercial asset is its Trojan nickel mine, which is owned by the company's subidiary, the Bindura Nickel Corporation (BNC). Trojan restarted production earlier this year and the first shipment of nickel concentrate was dispatched to Glencore Xstrata earlier this year.
However, falling nickel prices have meant that BNC has not been able to secure the final round of funding needed to complete the ramp-up of production from the mine. Mwana now says that it is 'considering alternative plans at Trojan and is in the process of seeking bridge financing'.
Mwana CEO Kalaa Mpinga says:
"In response to lower nickel prices we are also reviewing a revised mine plan at Trojan which considers focusing mining efforts on the higher grade massives."
Without wanting to sound wise after the event, maybe BNC should have focused on the higher-grade massives initially, in recognition of the fact that nickel prices have been falling steadily since early 2011 — the ETFS Commodity Securities Limited ETFS Nickel (LON:NICK) ETC has fallen by around 50% since early 2011.
Other news
Mwana's two main other projects are both exploratory in nature. The firm reports that the Zani Kodo gold project in the DRC has proved successful from a gold recovery point of view, but is 'under review' in light of the lower price of gold and the company's need to cut costs. This doesn't sound positive, to me — I wouldn't be surprised to see this project suspended or abandoned in the near future.
Mwana's Katanga Copper venture, also in the DRC, is a joint venture with China's Zheijiang Hailiang Company. The firm says that the first phase of exploration has nearly been completed and that plans for a second phase will be announced in due course. This project may be protected from cost-cutting measures due to Hailiang's commitment to provide $25m over four years in the joint venture.
What's next?
Mwana's full-year results are due — some might say overdue.
The company's financial year ended on 31 March 2013, nearly four months ago, and given all that has changed for the firm and the commodity markets over the last six months, it is hard to form a meaningful opinion of the company's progress without seeing some more recent financials.
Analysts are continuing to forecast a modest profit for the firm, based on the continued cash generation from Freda Rebecca. Mwana shares were up by 7% when markets opened this morning following today's update, but I'm reserving judgement until we see some numbers.
Disclaimer: This article is provided for information only and is not intended as investment advice. The author may own shares in the companies mentioned in the article. Do your own research or seek qualified professional advice before making any purchase decisions.