Mwana Africa plc Will Mine Higher-Grade 'Massives' To Save Trojan Nickel Mine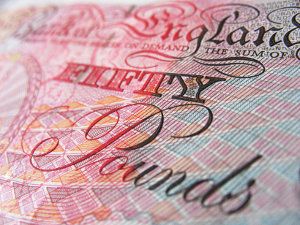 Mwana Africa plc (LON:MWA) has issued an update on a new plan for its loss-making Trojan nickel mine this morning, which could — in a best-case scenario — cut the mining cost per tonne of nickel by up to 36%.
The problem, as you'll recall, is that the falling price of nickel over the last two years has made the mine uneconomical — and to make matters worse, Mwana has pretty much run out of cash anyway.
Why didn't they do it before?
The new plans seems fairly simple:
The Trojan mine plan has been revised to target the higher grade zones of the ore body, known as "massives", following the recent fall in the nickel price.

The occurrence of the massives enables higher grade ore to be mined and thus reduces the cost per tonne of nickel produced.  The table below shows the difference between the original mine plan and the revised forecast mine plan on a three year basis.
Three questions come to mind:
Why didn't they plan to do it this way originally? Were they really blinded by volume over profitability?

How much extra (if any) will it cost to mine the high-grade ore without mining the lower grade ore?
Will the revised mining plan enable the mine to break even at current nickel prices or simply reduce the losses it will incur until the price of nickel rises?
Mwana's announcement this morning failed to address any of these questions.
The firm's recent results provided no information about the costs of the Trojan mine, except that it is not profitable at a nickel price of $13,600 per tonne, but (by implication) would be at the April 2012 nickel price of $18,000 per tonne.
36% cost reduction?
If we assume that the mining costs per tonne of ore will remain broadly similar under the new arrangement, then the new plan could reduce the cost of a tonne of nickel by up to 36% in 2014, providing impressive gains in nickel production:
Trojan Mine Plan
Revised Mine Plan
Original Mine Plan
Year to
Jul-14
Jul-15
Jul-16
Jul-14
Jul-15
Jul-16
Ore Milled (kt)
857
858
904
820
869
869
Grade (Ni %)
1.18
1.27
1.08
0.76
0.98
0.92
Contained Nickel (t)
10,057
10,835
9,746
6,209
8,485
8,020
(Table courtesy of Mwana Africa)
Mwana says it is already in discussion with Zimbabwean banks to raise the necessary debt financing to meet Trojan's revised mining plan, which should improve mine owner BNC's cash flow. 
Disclaimer: This article is provided for information only and is not intended as investment advice. The author may own shares in the companies mentioned in the article. Do your own research or seek qualified professional advice before making any purchase decisions.