Mwana Africa plc Plunges On Funding Shortfall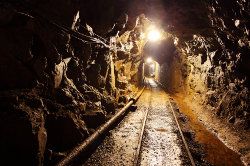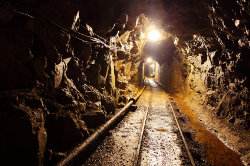 I'm a little bit late on this one, but I thought I should take a look at the disastrous progress of aspiring African multi-commodity miner Mwana Africa (MWA.L), following its 50% share price plunge last week.
Unsurprisingly, for a small cap miner, the problem is cash. Mwana has found itself unable to raise debt funding to finance the second phase of the restart of its BNC Trojan nickel mine, despite the fact that the firm has already managed to restart nickel production from the mine, having shipped its first consignment back in April under an offtake agreement with Glencore Xstrata.
Mwana's mission to raise debt funding has been complicated by at least three factors:
Small cap miners of all kinds are out of favour with investors at the moment, and the majority are struggling to get access to debt markets

The price of nickel has fallen by around 20% so far this year.

The firm's cash cow, the Freda Rebecca gold mine, is providing less cash than previously anticipated thanks to the falling price of gold.
What next?
When Mwana Africa's BNC subsidiary pushed through a $23m rights issue last year in order to fund the restart of the mine, the firm admitted that further funding would be required by Q3 2013 to continue the redevelopment of the mine and allow it to become cash flow positive.
Having failed to raise funding through debt markets, and presumably concluding that poor investor appetite and the collapse in its share price would mean that any further rights issue would come at a huge, dilutive cost, Mwana is now aiming to cut $5m from its 'budgeted corporate costs' to try and give itself some breathing space.
Judging from the timing of Mwana's half-yearly report, the firm's full-year results should be published in the next few weeks, and should provide some clarity on exactly how much cash has flowed into and out of the company since September 2012 and what the prospects are for its future as a going concern.
Disclaimer: This article is provided for information only and is not intended as investment advice. The author may own shares in the companies mentioned in the article. Do your own research or seek qualified professional advice before making any purchase decisions.