My Retirement Strategy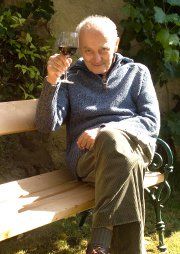 When it comes to retirement, it's never too early to start making financial plans and building up a retirement fund. The magic of compound interest/reinvested dividends means that the earlier you start, the less you need to contribute yourself.
In that spirit, I recently wrote an article for the Fool setting the investment strategy I'm using in my ISA, which I hope will provide the bulk of my income when I eventually retire.
My plan is that it will give me a largely passive income that keeps up with inflation and leaves my capital intact – but of course, there are no certainties in life except death and taxes, and I confidently expect the ISA tax regime to change at some point before I retire.
The article received a surprising amount of feedback and obviously struck a chord with Foolish readers — something I'm very pleased about.
If you'd like to see the full article and learn about how I'm investing my money so that it will provide me with a passive, inflation-matching income in retirement, then click through here.