New Fool Series: Building A Retirement Portofolio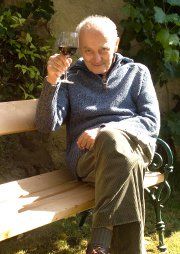 A key part of my approach to investing is maintaining an income-generating portfolio of blue chip shares that I am comfortable holding for years, preferably for decades (or even forever).
I explained this in more detail in an article I wrote for the Motley Fool a short while ago, "How I Hope To Retire".
I've no followed up on this with a new series that will (eventually) take a look at all the shares in the FTSE 100.
In each article, I rate the share against a common set of criteria, to see how it shapes up for inclusion in a retirement fund portfolio and whether it is a contender for the accolade of ultimate retirement share!
Just to be clear, the idea behind such a portfolio is that you buy the shares gradually over your working life, ideally placing them in an ISA, to eliminate any future tax liabilities. By the time you retire, the aggregate yield on cost they provide should have risen, providing you with a nice retirement income or pension supplement. Selling doesn't really come into it, unless corporate events make it necessary.
So far, the series has covered three attractive shares with impressive dividend records, SSE, BAE Systems and Royal Dutch Shell. You can keep track of the series (and see all of the companies covered) on this page.
As always, feel free to share your thoughts in the comment box here or on the Fool's website.