New stock: I'm unable to ignore value credentials at Game Digital plc (updated 07/07/2017)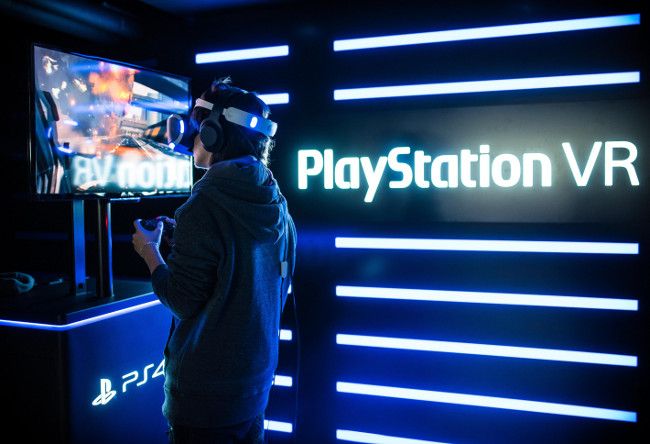 Disclosure: Roland owns shares of Game Digital and Next.
Update 07/07/2017: In my view, Game's recent profit warning didn't change the story much as I've set it out below. The prospects for next year still seem likely to improve and the firm's amazingly short lease portfolio should give it an unusual level of flexibility and (hopefully) some protection for shareholders.
I don't see this as a long-term buy, but I do believe it's a special situation with the potential for some attractive upside.
Furthermore, with the shares trading at roughly half my purchase price, averaging down seemed more likely to improve my eventual result than to worsen it.
So I added more Game Digital shares to my portfolio at 23p.
—-
Today I'm reviewing my latest stock purchase, video game retailer and event organiser, Game Digital plc (LSE:GMD).
The abbreviated form of the post is once again an almost-direct transcription of my personal notes, in order to (hopefully) increase my posting rate to this blog.
The story
The physical retail of games may be subject to long-term decline in favour of online distribution, but the group's business appears to remain viable at present. Game Digital is also taking steps to build its brand and convert its stores into destinations, by organising local gaming events and by becoming become a gaming conference event organiser.
In my view, there's no immediate sign of demise. This retailer also has an unusually strong balance sheet with very limited liabilities. The valuation doesn't seem to reflect this; hence my recent decision to add Game Digital to my value portfolio.
Value credentials
Game Digital appears to be priced for failure, or at least imminent decline. No value at all is being assigned to the group's net cash, even though it remains profitable and is generating positive cash flow.
Here is a summary of the reasons why I've invested.
Net cash of £69m versus market cap of £73.5m: this implies that the market believes either that the current business is almost worthless, or that Game Digital's net cash will be consumed by the business without generating any improvement in profit. I'm not sure either of these views is reasonable. Net cash has bounced around at these levels for the last few years. The business is profitable and doesn't appear to be burning cash uncontrollably.
Net current asset value (current assets – total liabilities) = 37.8p per share versus a current share price of 43.5p per share — that looks cheap to me
Forecast dividend yield of 4.6%, comfortably backed by cash.
Forecast P/E of c.12 looks reasonable based on expected growth and doesn't take into account net cash.
Market sentiment is poor, the stock is down by 55% over the last year, but broker forecasts have been fairly stable since January.
Asset light model: average UK lease 1.2 years, average lease in Spain is one year. Game Digital says that it has 240 "lease events" due in the next two years. The company appears to be capitalising on falling high street rents to drive hard bargain with landlords.
According to the recent interim results, 22 leases were renegotiated on improved terms during the first half of this year, realising over £0.5 million of annual rent savings. The firm says this represents a rent reduction of approximately 44% across these properties.
Game Digital's unusual lease profile suggests to me that its store portfolio could be rapidly re-shaped or reduced if necessary, without excessive cash losses on unproductive stores.
In my view, falling high street rents and greater flexibility from landlords is likely to be a recurring theme among successful retailers over the next few years. It's certainly something that's helping Next, another of my value portfolio stocks.
Major shareholders: One final point is that the list of major shareholders contains some encouraging names (in my opinion):
Chief executive Martyn Gibbs has a 1.2% stake
Woodford Funds has 19%
Schroders has 5%
My feeling, having looked at the numbers, is that Game Digital is unreasonably cheap at the moment. Although this business isn't without risk, the narrative in the recent interims seemed encouraging to me. The firm expects to benefit from the launch of the Nintendo Switch in H2 and Microsoft's Project Scorpio in H1 of the 2017/18 year. Overall, the firm's recent commentary suggests to me that Game Digital has the potential to adapt and evolve to remain relevant and profitable.
Time will tell. For now, I hold.
Disclaimer: This article is provided for information only and is not intended as investment advice. Do your own research or seek qualified professional advice before making any trading decisions.